A 62-year-old Russian hunter was mauled to death by a dying bear he shot and injured.
The unidentified hunter is believed to have shot the brown bear from a platform in a tree in the Irkutsk region of the Tulun district, Russia.
When he climbed down to check on the bear, which he thought was dead, the beast pounced on him and killed the man by crushing his skull, reports said.
"The mortally wounded predator managed to inflict an injury from which the hunter died," the regional office of the Russian Ministry of Internal Affairs told Interfax.
The bloodied corpse of the hunter, who had been reported missing, was found with claw and fang wounds after a search party patrolled the forest.
The carcass of the animal was found 50 meters from the place where the man was found dead, as per Interfax.
Bear attacks are quite common in Russia, especially in the country's national parks. Around 13,000 bears are estimated to be inhabiting the Irkutsk region.
Another tragic bear attack was reported in central India's Madhya Pradesh state, where a couple was mauled to death by a rabid sloth bear who then played with their bodies for several hours.
At around 6.30 am on June 5, Mukesh Rai (43) and his wife Gudiya (39) were walking home through the Panna National Park, when they encountered the giant beast.
The couple had gone to fill water at a stream in the forest area. According to reports, the sloth bear had also come to the stream to drink water.
The bear attacked and killed the woman first. Her husband was then killed as he tried to rescue his wife from the clutches of the beast.
Refuting witness reports, forest officials said that while the animal continued disturbing their bodies, it did not feed on the couple.
Divisional Forest Officer Gaurav Sharma confirmed that the bear died about two hours after it was captured.
A medical examination revealed that the bear was rabid and confirmed it did not ingest the human remains.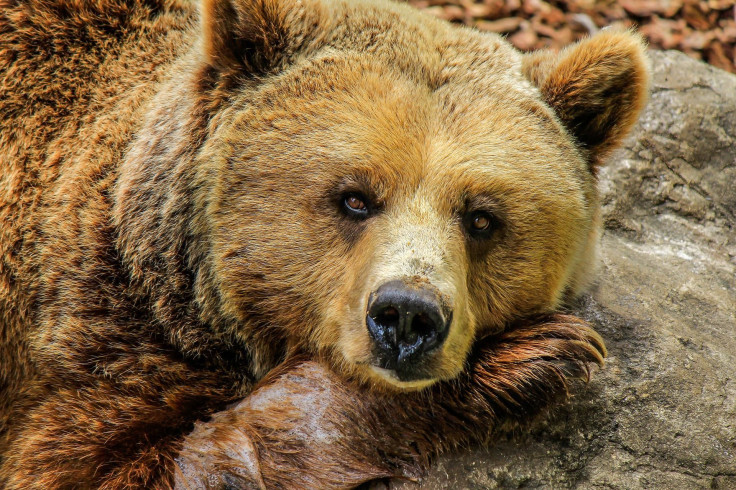 © 2023 Latin Times. All rights reserved. Do not reproduce without permission.