A venomous zebra snake that authorities had warned was haunting the streets of a North Carolina neighborhood after escaping captivity has finally been "located and safely removed" on Wednesday night, local police confirmed.
The Raleigh Police Department raised danger warnings in the Raleigh, North Carolina area on Tuesday after a dangerous zebra snake spotted prowling slithering through streets in the neighborhood, last seen on a porch at Sandringham Drive on Tuesday, Fox News reported.
"At approximately 5:10 p.m. this evening, a Raleigh Police Department animal control officer responded to the 7000 block of Sandringham Drive in conjunction with a report of a live snake that was spotted on the porch of a resident's property. Upon the officer's arrival, the snake was not located," the release stated.
Police urged bystanders and homeowners to immediately alert 911 for any sightings of the venomous reptile as the snake could outrageously spit at and bite its victims, their "primary form of defense" if cornered or stressed, the WSOC-TV reported.
The neighborhood finally breathed a sigh of relief on Wednesday night as authorities confirmed that the poisonous snake was finally "located and safely removed," ABC 11 noted.
The African-native serpent was reportedly owned by an exotic pets owner in the area. The sneaky reptile managed to escape its enclosure earlier this week and shortly began to wander outside the home. The owner's neighbors were not aware that the individual had been fostering potentially venomous snakes in his home.
The African Snakebite Institute classifies a zebra cobra to be very dangerous. This cobra species hails from central Namibia northwards into Angola. It is marked as one of the three spitting snakes in Namibia and it usually matures to lengths of between 3 and 4 feet but may grow even larger in the wild.
"It is largely nocturnal and is often found on tarred roads, especially after rain. This is a shy snake that will choose to escape but will spread a hood and bite readily if cornered. Like the Black Spitting Cobra, it is quick to spit and does so effectively," the institute warned.
According to the regulation of ownership or use of venomous reptiles under North Carolina law, "it shall be unlawful for any person to own, possess, use, transport, or traffic in any venomous reptile that is not housed in a sturdy and secure enclosure. Enclosures shall be designed to be escape-proof, bite-proof, and have an operable lock."
The law also states that "each enclosure shall be clearly and visibly labeled "Venomous Reptile Inside" with scientific name, common name, appropriate antivenin, and owner's identifying information noted on the container."
Authorities have not made clear if they plan to press charges against the negligent exotic pets owner.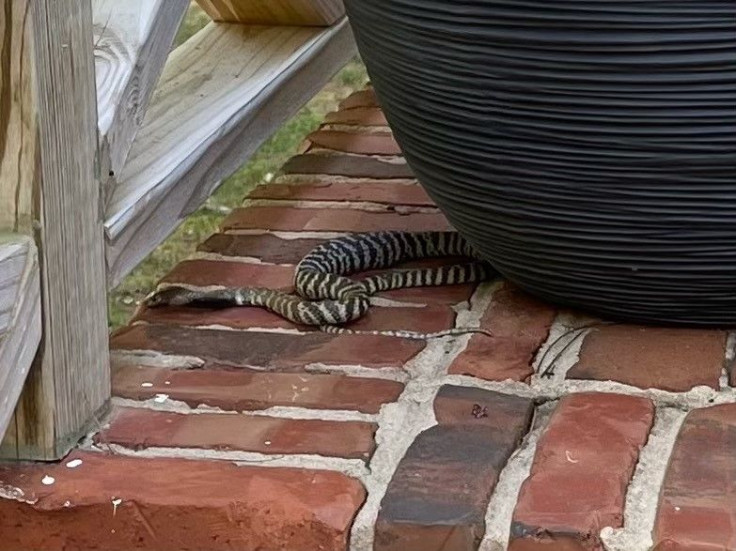 © 2023 Latin Times. All rights reserved. Do not reproduce without permission.