A man shot himself at the Great Mall in Milpitas on Saturday afternoon, sending Christmas shoppers running for their lives. Police said the 22-year-old gunman was rushed to the hospital with no life-threatening injuries after the incident.
Authorities said they responded to the shooting after receiving several reports of shot fired at the mall near San Jose around 5 p.m. on Sunday. Witnesses said everyone was busy shopping for the holidays when they suddenly heard shots from nowhere. Viral videos of the incident showed the shoppers locked in stores, trying to figure out if the suspect was still inside the mall.
"We started running," said witness Angelo Palma. "Everyone starts running. A shooting, everyone just started running. People were running forward. People were running back. People were falling. It was hectic," he added.
Another witness, Tiffany Shuler, said she was shopping at Gap when she heard the shots. "The people who work at the store told everybody to run to the back of the store, so everyone was panicking," she said. "Didn't know was going on."
When the police arrived, shoppers and employees of the mall were told to shelter in place while they were figuring out the whereabouts of the shooter. "Out of an abundance of caution we have asked all stores to shelter in place while officers continue assessing the situation," tweeted the Milpitas Police Department an hour after the shooting.
Officers who responded to the incident were dressed in SWAT gear when they searched the mall store by store. They said they even found some shoppers hiding in a hallway during the search.
At 9:30 p.m., authorities confirmed there were "no ongoing threats to the community." Authorities said they escorted all shoppers and employees out of the building with their hands up after securing the area. Two shoppers were taken to the hospital during the evacuations due to unrelated medical emergencies, police said.
Meanwhile, the Milpitas Police Department said the shooting could not be considered an act of violence. Investigation is still ongoing as to the circumstances surrounding the incident. The gunman remains at large as of Monday morning.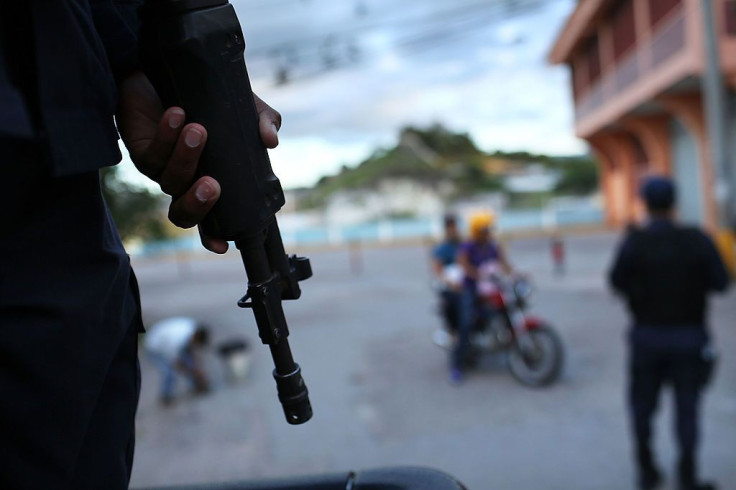 © 2023 Latin Times. All rights reserved. Do not reproduce without permission.