The New York Police Department (NYPD) Hate Crime Task Force has released images of a man and footage of him attacking a woman. The incident took place on Monday, March 29 in Midtown Manhattan around 11:40 a.m.
Surveillance footage from a building caught the attack on tape. It also captured the insensitive reaction of the bystanders as well as building security. Following public outcry, it was reported that the employees of the building, who stood by during the attack, have been suspended.
A gut-wrenching attack on an elderly Asian American woman added to the ever-increasing numbers of hate crimes against Asian people in the United States. The woman of Filipino descent was reportedly on her way to church when she became the victim of a random act of violence.
Footage shared by the NYPD showed the woman passing by the doors of a building. A man coming from the opposite side of the sidewalk is seen kicking her in the stomach with such force that she is sent staggering back. Unable to take the force of the kick the woman is seen fallen on the sidewalk. While on the ground the helpless woman is mercilessly attacked by the much larger man. He is seen stomping on her body and head multiple times before walking off.
According to New York Times, during the attack, the man was heard shouting expletives at the woman as well. He apparently screamed at her that she did not belong there. The man seems to calmly walk away leaving the injured woman on the ground.
There has been a massive increase in hate crimes against people of Asian descent since the pandemic. These attacks have drawn national and global criticism. However, in this attack, it is not just the attacker who stands to face consequences for his actions.
It is believed that multiple men inside the building stood by and watched the attack without helping the woman. One man can be seen stopping his work to look out as a silent spectator. After the attack two security guards walk into the frame. One of them can be seen shutting the door.
The woman was finally taken to NYU Langone Hospital where her condition remains stable. Due to the incident, she suffered a broken pelvis.
According to ABC News, the property developer and manager of the building, Brodsky Organization, announced the suspension of the staff who silently witnessed the incident. The search for the attacker continues as the police urge locals to share any relevant information.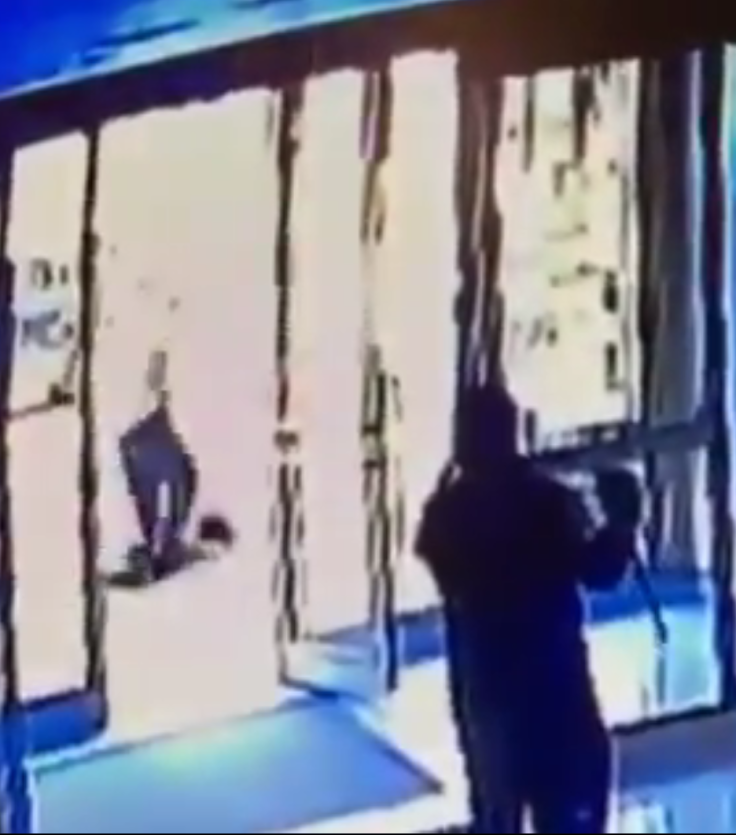 © 2023 Latin Times. All rights reserved. Do not reproduce without permission.