A couple and their guests were left horror-struck when they witnessed a plane crash during a gender reveal. The unnamed couple had hired a light aircraft to fly a banner revealing the gender of their unborn child.
However, what they witnesses was the crash that left the pilots on board dead. The incident took place on Tuesday, March 30 near the Nichupte Lagoon off the coast of Cancun in south-eastern Mexico. The navy conducted a search and rescue mission following the crash.
The elaborately organized gender party had guests on boats waiting for the gender reveal stunt. A member of the party recorded the unfortunate incident that took place over the Caribbean Sea. In the video that was shared on social media platforms, an aircraft can be seen approaching from the horizon.
The aircraft is seen flying over the boat and its passengers. The party guests can be heard rejoicing when a banner dragged behind the aircraft reveals that the couple is expecting a girl. The couple had hired the service of the aircraft from a company named Xomex.
Emmanuel's Blog reported that one of the guests jokingly said that, "It's all good as long as it doesn't end up crashing into us." However, within seconds his words come eerily true. After flying away from the boat, the aircraft is seen plunging nose-first into the waters. A party guest can be heard saying, "surely this can't be happening."
Following the crash, a search and rescue operation was conducted to find those on board the Cessna-type aircraft. The Mirror reported that the number of people on board was unclear. While some sources claimed that there were only two people on board, others claim there were four.
The search and rescue team was able to find two people involved in the crash. It is believed that the two individuals retrieved from the crash were the pilot and co-pilot. One of the crash victims died during the rescue.
The other person was brought onto the shore where they received first aid. However, the medics were unable to save the second victim's life. It is unclear if there continues to be a search for any other victims. The reason behind the crash also remains unknown.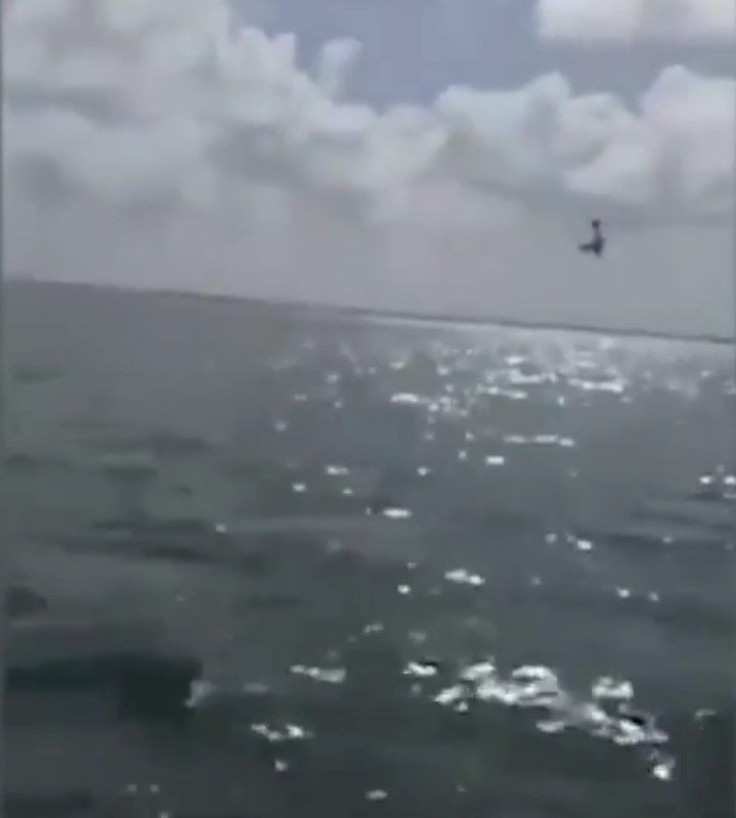 © 2023 Latin Times. All rights reserved. Do not reproduce without permission.