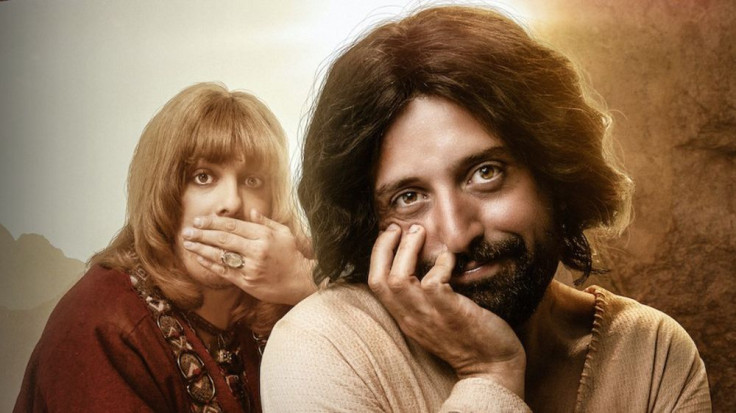 Millions of Netflix users in Brazil reacted to the release "The First Temptation of Christ" earlier this month. Unfortunately for the Brazilian YouTube comedy group Porta dos Fundos who created the comedy special, most of the viewer reactions are negative and they want it removed from the platform.
Offended Christians banded together and started an online petition on Change.org calling for the film's removal from Netflix. "'The First Temptation Of Christ" proved to be so unpopular that more than 2 million have already signed up to show their support.
"In favor of the removal of the film from the NETFLIX catalog and for the "Porta dos Fundos" to be held responsible for the crime of villainous faith," the petition reads. "We also want public retraction, as they have seriously offended Christians."
But it's understandable why the film might create such negative reactions from Brazilian viewers, the majority of which are Christians. "Brazil is a deeply religious country of about 200m people where homophobia is common and both the Catholic Church and the evangelical Christian movement frequently criticise LGBTQ+ rights," The Guardian wrote.
Even the nation's president, Jair Bolsonaro, reportedly described himself as "proud homophobe," the publication added. Meanwhile, his son Eduardo Bolsonaro called the film "garbage" and added that the film's creators "do not represent Brazilian society."
"'The First Temptation Of Christ" is a 46-minute comedy holiday special which portrays Jesus as a gay man returning home for his 30th birthday. He brought with him a male friend called Orlando but there are implications that the two could be more than friends, according to Digital Spy. In one scene, the film even shows the Virgin Mary smoking weed.
Actor Fábio Porchat, who plays Orlando in the film, finally spoke up on what his thoughts are regarding the petition. As far as he's concerned, the film should not have posed any problem with Christians since it does not promote violence and doesn't try to convince people not to believe in God.
"It doesn't incite violence, we're not saying people shouldn't believe in God," Porchat said, according to Cinema Blend. "They [Netflix] haven't said anything to us like, 'Maybe we should stop making the special available.' They support freedom of speech."
The actor noted that some Christians in Brazil would probably be okay with a Jesus addicted to drugs as opposed to a gay one. "For some Catholics here in Brazil, it's O.K. if Jesus is a bad guy, uses drugs: That's no problem," Porchat added. "The problem is he's gay. No, he can't be gay. And that's interesting because Jesus is everything."
Meanwhile, Netflix hasn't issued an official statement on the issue. The film's creator's, on the other hand, reminded people to respect freedom of expression.
"Porta dos Fundos values artistic freedom and humour through satire on the most diverse cultural themes of our society and believes that freedom of expression is an essential construction for a democratic country," Porta dos Fundos said in a statement.
© 2023 Latin Times. All rights reserved. Do not reproduce without permission.