In 2022, there have been 15 deaths against members of the community, according to the NGO Trans Siempre Amigas (Transsa), the Observatory of Human Rights of Trans Persons, and the Dominican GLBT Volunteers. For this reason, they have called on the authorities to investigate and talk about what they believe to be a "pattern" in the crimes, Diario Libre reported.
The executive director of the Transsa organization, Chris King said, "most of the cases have been with viciousness and violence, which shows that there is some type of discrimination and homophobia against the victim at the time of the murder and that it puts the LGBT community in vulnerability."
In addition to the missing gay men, the victims included 11 gay males, two trans people, and two lesbians, this has prompted civil society organizations to call on the state to recommence the activities of the National Human Rights Plan to document hate crimes and develop public policies to prevent them.
Diego Pesqueira, the National Police's spokesman, said that they handle cases impartially. The official said he couldn't comment on whether there is a pattern without first seeing the alert from the NGOs.
The methodology for evaluating the homicide rate, according to the publication Being LGBTI in the Caribbean: Dominican Republic 2022, does not include prejudice as a variable, hence there are no official statistics on intentional homicide for grounds of sexual orientation or gender identity of the victims.
"The lack of official information makes it difficult to determine the rate of death by homicide in LGBTI people, compared to the general population," the document stated.
According to the cases, they are aware of through their services, the organizations in the sector are the ones who create their own records using the information to which they have access.
Chris King also spoke about the difficulty that people in the LGBT community have in accessing justice.
"In the non-response to justice, it puts us in a greater situation of vulnerability because it is difficult to denounce and for our complaint to be taken seriously," added the executive director of Transsa.
Chris King noted that in spite of this, their human rights unit keeps in touch with the National Police and the Attorney General's Office when they have a report on a case.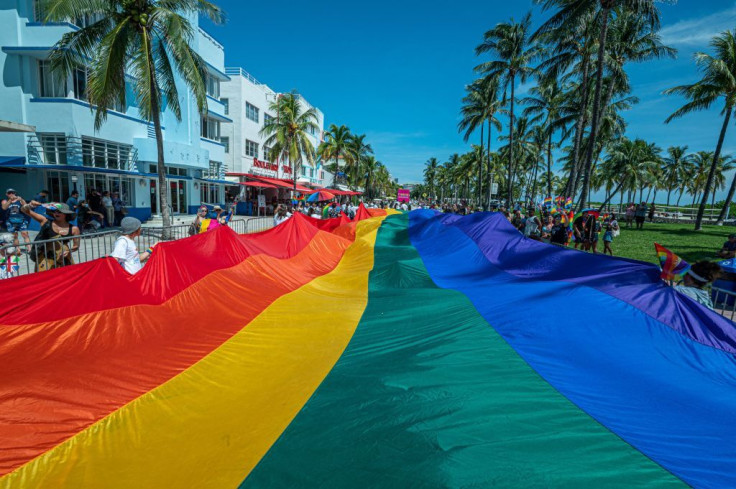 © 2023 Latin Times. All rights reserved. Do not reproduce without permission.