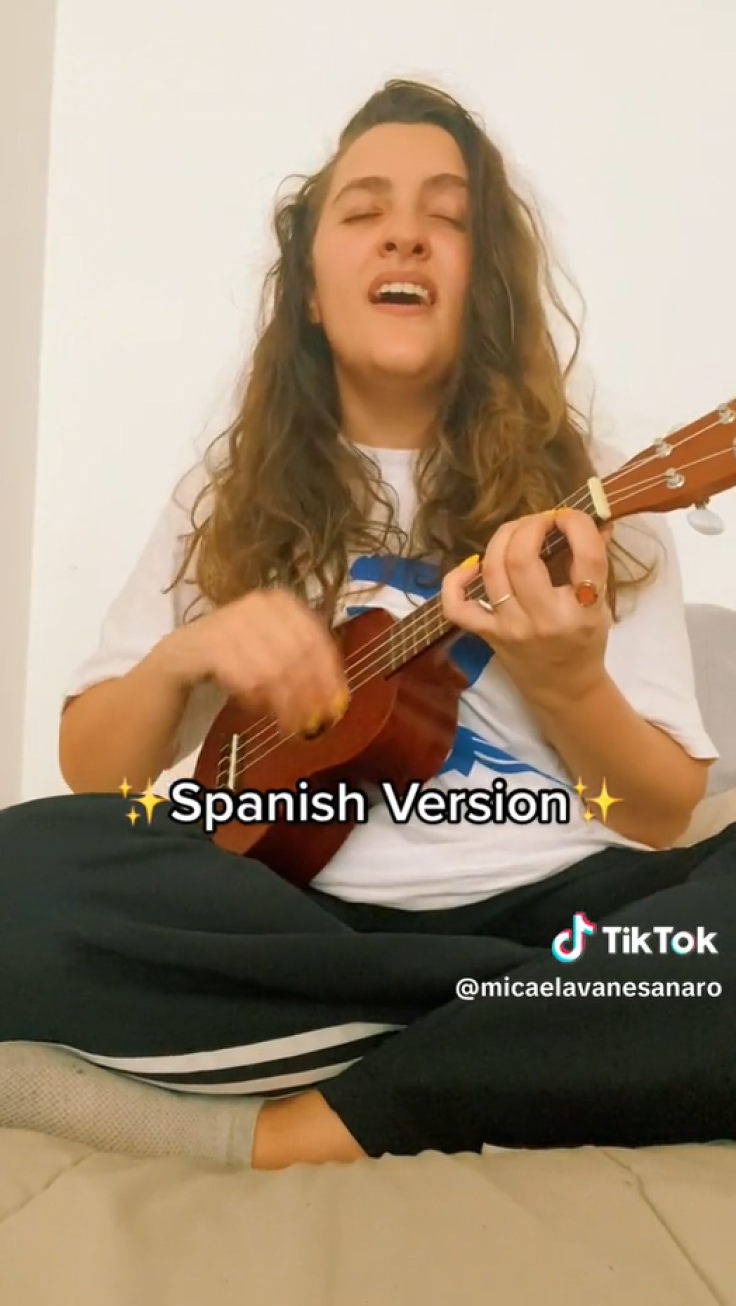 If you are on Tik Tok, you must have come across a viral song called, "If I were a fish," which goes a little like this:
"If I were a fish and you caught me, you'd say 'look at that fish' / shimmering in the sun / such a rare one / can't believe that you caught one."
It has turned into a Mental Health song, where a lot of the Tik Tok community says they wish "they had hear this song when they were small," and "I can't wait to show this to my daughter when she gets older."
The viral video was posted by Tik Tok user @oliviabartonhaha, which she captioned:
@hicorook was having a very hard day so i got to hold them while they cried and then i said LETS MAKE A SILLY SONG out if this big feeling ✨✨✨✨ check out the comment section on this video in their page its unreal people can be so f* sweet sometimes.
The video became so popular that it was recently released on YouTube as a full version last Friday.
Some of the Latin community decided to make it "their way" and turned this viral song into Spanish.
Tik Tok Latin user @micaelavanesanaro uploaded a Spanish version to her account, captioning it:
No puedo sacarme esta cancion de la cabeza #ifiwereafish @corook
A Tik Tok user supported her Spanish tune and commented:
Yesss!! Was waiting for this! Also: my kid told me to "immediately send this so my teacher" (Spanish immersion ftw 🙌)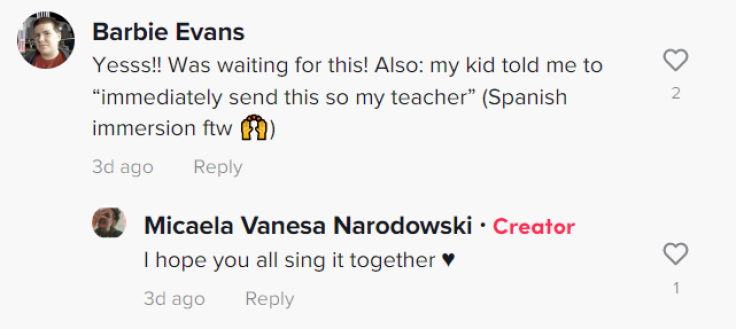 Which Micaela replies with:
I hope you all sing it together ♥️
Another Latin Tik Tok user, who goes by @alecaceres99 decided to jump on the Spanish trend as well, captioning it:
Si fuera un pez... 🐠 If I were a fish spanish #ifiwereafish #ifiwereafishandyoucaughtme
Most of the viral songs are English and knowing that the some of the Latin community can come together to make their own Spanish version shows that the culture is still much appreciated.
© 2023 Latin Times. All rights reserved. Do not reproduce without permission.