A man on Saturday, July 31, was duct-taped to his seat by flight attendants after allegedly groping two female flight attendants and assaulting a male flight attendant.
Maxwell Berry, a 22-year-old man from Norwalk, Ohio, was on a Frontier Airlines flight to Miami on Saturday when he got drunk and unruly, resulting in attempting to take advantage of two female flight attendants and punching a male flight attendant, the NY Daily News reported.
Berry had drunk two drinks on the flight already and was ordering a third drink. Using an empty cup, he brushed against the backside of a female flight attendant before spilling a drink on himself.
He entered the bathroom to clean up and came out shirtless, where a flight attendant promptly helped him get a shirt from his carry-on to get dressed, according to ABC 13.
Berry walked around for 15 minutes in the plane itself before groping the breasts of another female flight attendant. He then punched a male flight attendant who was watching over him and started fighting the other passengers around him, the Hill reported.
The flight attendants and passengers banded together to duct-tape Berry to his seat. He stayed duct-taped until the end of the flight, where he was promptly arrested by the police and charged with battery.
Passenger Alfredo Rivera, who caught the incident in a cellphone video, said that "he was starting to get aggressive and basically attacked the male flight attendant."
Frontier Airlines stood by the flight attendants, although the flight attendants involved were put on a paid leave pending an investigation.
"During a flight from Philadelphia to Miami on July 31, a passenger made inappropriate physical contact with a flight attendant and subsequently physically assaulted another flight attendant," Frontier Airlines said in a press statement.
"Frontier Airlines maintains the utmost value, respect, concern, and support for all of our flight attendants, including those who were assaulted in this flight. We are supporting the needs of these team members and are working with law enforcement to fully support the prosecution of the passenger involved."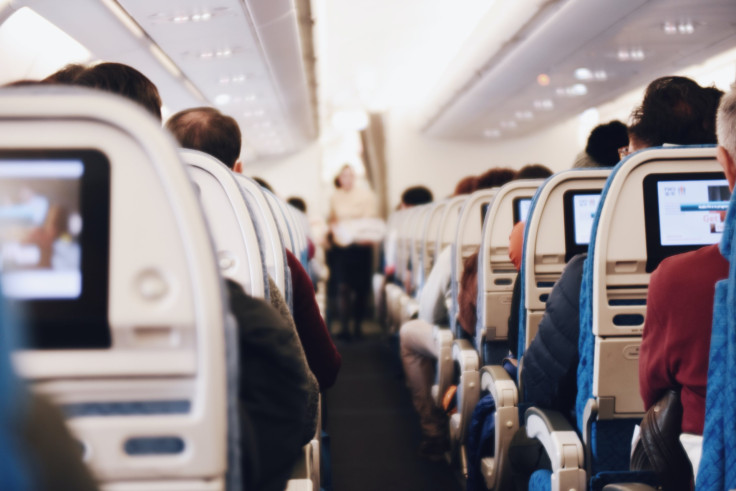 © 2023 Latin Times. All rights reserved. Do not reproduce without permission.