A well-known critic of Russian leader Vladimir Putin could be getting 13 more years in jail after being found guilty by a court for large-scale fraud and contempt of court.
Alexei Navalny, already serving a two-and-a-half-year jail sentence over in Moscow for parole violations which he claims were fabricated in a move to thwart his political ambitions, Reuters reported.
Despite the looming possibility of getting 13 more years added to his current sentence, the 45-year-old is unfazed about the new charges filed against him. A ruling on the issue is expected on Tuesday, Mar. 22.
According to Judge Margarita Kotova, Navalny committed the criminal offense when he publicly insulted the court. She added that the 45-year-old had pleaded not guilty to the fraud charges.
For their part, Washington has condemned the "sham trial" and pointed out how the court's verdict was part of Moscow's move to suppress dissenting voice tied to Russia's invasion of Ukraine which started in February.
"This disturbing decision ... is another example of the Russian government's widening crackdown on dissent and freedom of expression, which is intended to hide the Kremlin's brutal ... and unprovoked war against Ukraine," U.S. State Department spokesperson Ned Price said.
Navalny was jailed last year after returning to Russia after getting treatment in Germany following a poison attack with a Soviet-era nerve agent during a visit to Siberia in 2020. He accused of Putin being the one behind the attack.
However, the Kremlin said that Navalny had no evidence that he was poisoned and denied any Russian involvement.
Regardless, Navalny remained defiant and made this known on Instagram.
"If the prison term is the price of my human right to say things that need to be said ... then they can ask for 113 years. I will not renounce my words or deeds," his social media post read.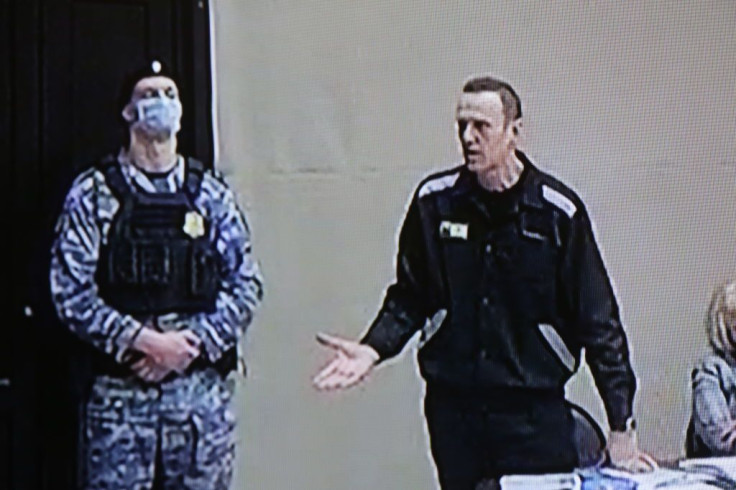 © 2023 Latin Times. All rights reserved. Do not reproduce without permission.