Russian President Vladimir Putin sent a gentle warning to NATO, urging Finland and Sweden to join its ranks after the alliance is accused of surrounding Russia.
The similar expectations on Ukraine were not met, and the Kremlin warned that the western alliance's eastward expansion was unwelcome.
The next step is the deployment of weaponry in several EU countries. Still, despite its willingness to engage in diplomacy, the west has not been straightforward.
The strategic location of Finland and Sweden is one of the reasons why the west would encourage them to join; Moscow is concerned that the alliance is attempting to encircle Russia.
According to Express UK, Scandinavian countries have been denied membership in the military alliance because neutrality is better.
The Kremlin is not letting up its guard, knowing that NATO and the U.S. would do all it takes to gain the upper hand. Regardless of diplomacy, the west has acted dishonestly.
They are part of the Partnership for Peace program of the Western military alliance. According to reports, the invasion of Ukraine sparked the idea that these neutral countries with no beef with Moscow should be invited.
Swedish and Finnish prime ministers were asked to participate in an emergency meeting to persuade these countries to change their minds. The war in Ukraine would be the subject of discussion.
The Kremlin immediately delivered a statement to the western military group outlining its pretty nefarious plans for it.
Maria Zakharova, the Russian foreign affairs spokesperson, made these harsh comments, accusing NATO of having a reason for such invitations. Vladimir Putin allegedly filed a lawsuit seeking concessions and peace but denied it.
According to Zakharova, members of the Organization for Security and Cooperation in Europe – including the Finns and Swedes – have expressed a principle that one country's security should not threaten the safety of others.
If the two neutral Scandinavian countries join the military organization, it will serve political and military reasons. They will abandon their neutrality and become engaged in another's battle; NATO will play an unfair game to gain other numbers.
Officials from the Western alliance quickly refuted the two countries' claim to join.
NATO Secretary-General Jens Stoltenberg said that the talks were about beefing up member nations' defenses. Still, Russia's response is based on deterrence after the west's provocative acts.
There are conversations underway as Ukraine defends itself without armed force.
Sanna Marin, the Finnish prime minister, is unconcerned about NATO membership; she stated last year that it is not a priority for her.
However, the move on Ukraine can sway the neutral Finns, which is ideal for the military alliance.
Last Monday, he told a national radio, Yle, that if their neutrality is harmed, it will be, according to the Eurasian Times.
US President Joe Biden, who has been chastised for supposed inept leadership, spoke on how the Kyiv invasion is changing people's attitudes about joining.
Social media influencer Brian Tyler Cohen claims that NATO is more united, referring to Sweden and Finland's deliberations. Putin, he argues, is having a different effect.
Russian forces continued their offensive over the weekend and are already within 30 kilometers of Kyiv, Ukraine's capital. However, according to Ukrainian accounts, they have caused casualties.
Russian President Vladimir Putin has stated that his goal is to liberate Donbas and Lugansk from Ukraine's government. Still, NATO is seeking to enlist Finland and Sweden in its cause, even if it means jeopardizing their neutrality.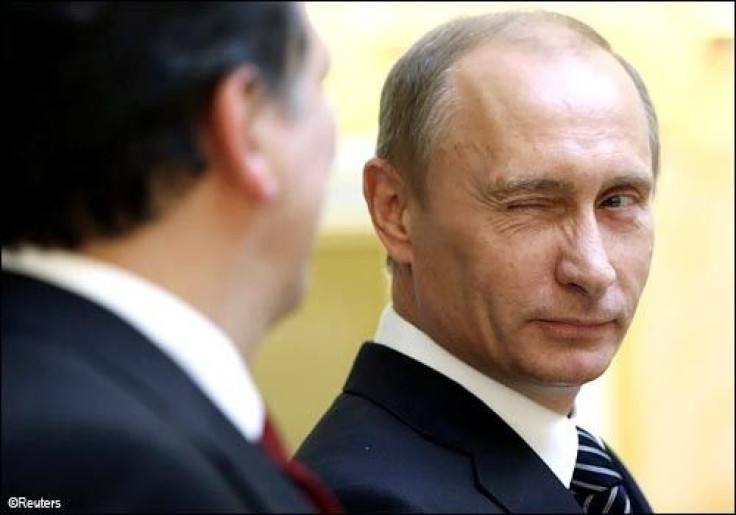 © 2023 Latin Times. All rights reserved. Do not reproduce without permission.