As Ukraine troops retake Izium and continue to force Russian troops to move back and retreat from their previously-occupied territory on Sunday, many Kremlin officials and Russian allies have expressed discontent over Russian President Vladimir Putin's decision to go to war.
The liberation of the Ukrainian city of Izium was confirmed on Sunday by Izium mayor Valeriy Marchenko, over six months after the city was taken by Russian forces during the Russia-Ukraine war. While the loss of the city is a massive blow to Russia's campaign to overtake Ukraine, Russian officials have attempted to frame this as a tactical, preplanned retreat, according to the Daily Beast.
"Izium was liberated today," Marchenko said.
"In order to prevent damage to Russian troops, a powerful fire defeat was inflicted on the enemy using aviation, missile troops and artillery," Lieutenant-General Igor Konashenkov from Russia's Defense Ministry said, as the troops are seen retreating to Kharkiv.
Possibly because of the news of the loss coming out of Ukraine, Moscow officials have drafted a letter asking for Russian President Vladimir Putin to step down from his position due to his "outdated" views, blaming the Russian leader for a return of the country back to Cold War dynamics, another Daily Beast article read.
"The rhetoric that you and your subordinates use has been riddled with intolerance and aggression for a long time, which in the end effectively threw our country back into the Cold War era. Russia has again begun to be feared and hated, we are once again threatening the whole world with nuclear weapons," the letter said.
"We ask you to relieve yourself of your post due to the fact that your views and your governance model are hopelessly outdated and hinder the development of Russia and its human potential."
Even outside the country, the Russian-installed leader of Chechnya and known Putin loyalist Ramzan Kadyrov has criticized Russia's tactics in Ukraine, suggesting that Putin himself may not know the strategies being used by Russian ground troops in their attempt to overtake the country, the Guardian reported.
"They have made mistakes and I think they will draw the necessary conclusions," Kadyrov said. "If today or tomorrow no changes in strategy are made, I will be forced to speak with the leadership of the [defense] ministry and the leadership of the country to explain the real situation on the ground to them. It's a very interesting situation. It's astounding, I would say."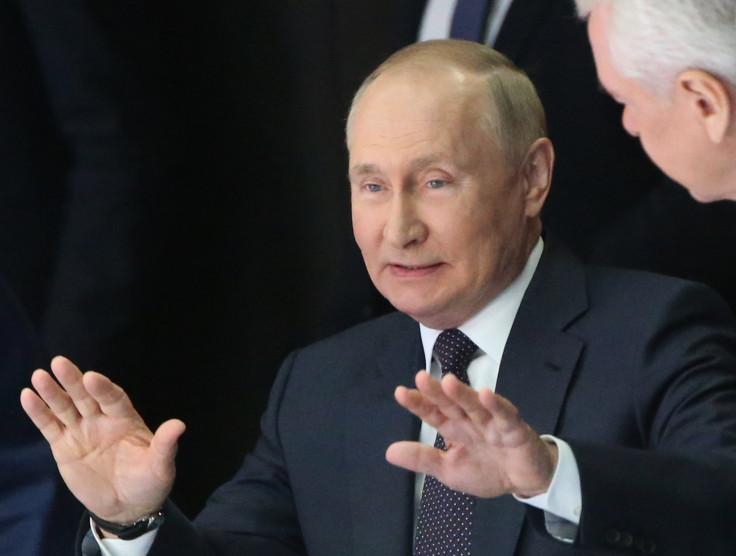 © 2023 Latin Times. All rights reserved. Do not reproduce without permission.