Imprisoned political prisoner and vocal Vladimir Putin critic Alexei Navalny claimed on Thursday that he has been transported to a solitary cell in what he calls an attempt by the Kremlin to further silence him and his opposition.
Navalny has expressed his dissatisfaction at the new solitary cell that he was assigned, which are normally used in Russian prisons as a way of separating violent criminals from the rest of the prison population or to be used as punishment, according to CNN.
His stay in the solitary cell has forced him to only have two books in his person and being able to use the prison commissary on a limited budget. The cell confinement also prevents him from being able to have long-stay family visits, which he claims came over four days before his wife, children, and parents were due to visit, the Moscow Times reported.
Family visits in Russian prison are said to last for up to three days on the grounds of the prison, and the blocking of the visit represents what Navalny has called another attempt to "shut [him] up" from his criticisms against Putin and the Russian government. Despite this, he has shown resolve to continue his protests.
"So what's my first duty? That's right, to not be afraid and not shut up," he said. "That's what I urge everyone else to do as well. At every opportunity, campaign against the war, Putin and United Russia. Hugs to you all."
Navalny was recently sentenced to nine years in prison over fraud charges, which he claims were politically-motivated. He was also poisoned with a nerve agent in 2020, which foreign governments and Navalny himself has accused Russian agents of doing in a possible attempt to assassinate him.
He is currently staying in a high-security prison in Melekhovo in the Vladimir Region, and has been communicating with the public through his legal team.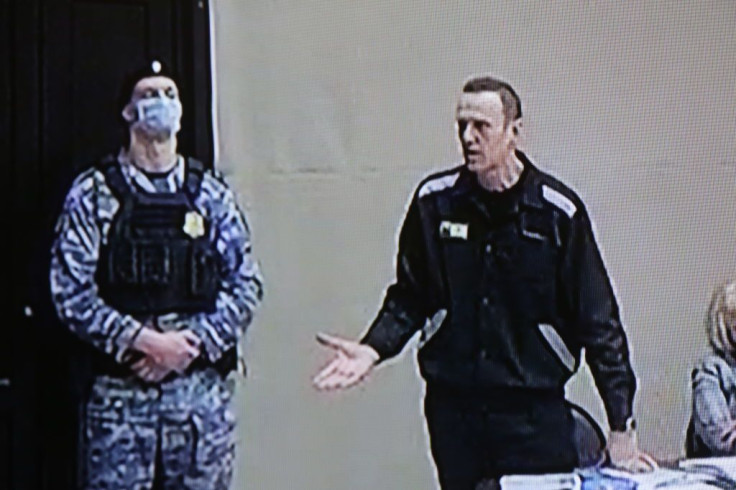 © 2023 Latin Times. All rights reserved. Do not reproduce without permission.