Alexei Navalny, the anti-corruption activist and political rival of Russian President Vladimir Putin, claimed on Monday that he has been stuck in solitary confinement for minor clothing infractions, while saying that he was really there for attempting to mobilize his fellow prisoners.
Navalny, who was re-imprisoned in Russia in 2021 after he was brought to Germany to get tested when someone attempted to poison him with a Soviet-era nerve agent, claimed on Monday in a Twitter thread that he has been stuck in solitary confinement in a Russian prison, according to Reuters.
While the infraction was reportedly for failing to regularly button up his shirt, Navalny claims that his punishment may have been linked to the fact that he has opened a labor and trade union for his fellow prisoners and himself, though he continues to be the only member of the organization, the New York Daily News reported.
"The Kremlin wants to see its Gulag composed of silent slaves. But here I am rallying people and demanding that some laws be obeyed," he said. "So I was summoned from my barrack to the commission, where they announced that video footage showed me regularly unbuttoning the top button of my prison robe while in the industrial zone (the robe is just a few sizes too small for me."
While Russian authorities have not commented on Navalny's treatment, Navalny said that he is being mistreated while in the cell and that the prison guards are telling him that he will not be allowed to see his relatives if he continues his misbehavior.
"The solitary confinement cell is a 2.5 x 3 [meter] concrete kennel. Most of the time it's unbearable in there because it's cold and damp. There's water on the floor. I got the beach version - it's very hot and there's almost no air," he said.
Navalny is currently serving an 11 ½ year sentence for parole violation, fraud, and contempt of court charges. He is also facing a potential 15 years in prison for allegations of encouraging "unsanctioned rallies" and for creating an "extremist group to fan hatred against officials and oligarchs."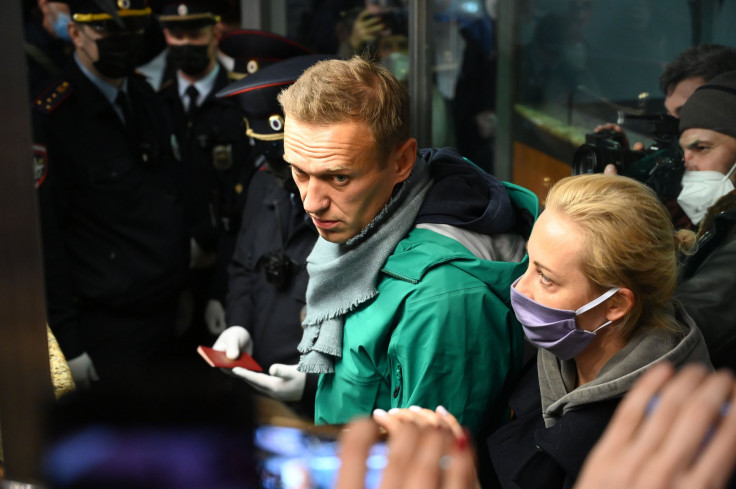 © 2023 Latin Times. All rights reserved. Do not reproduce without permission.