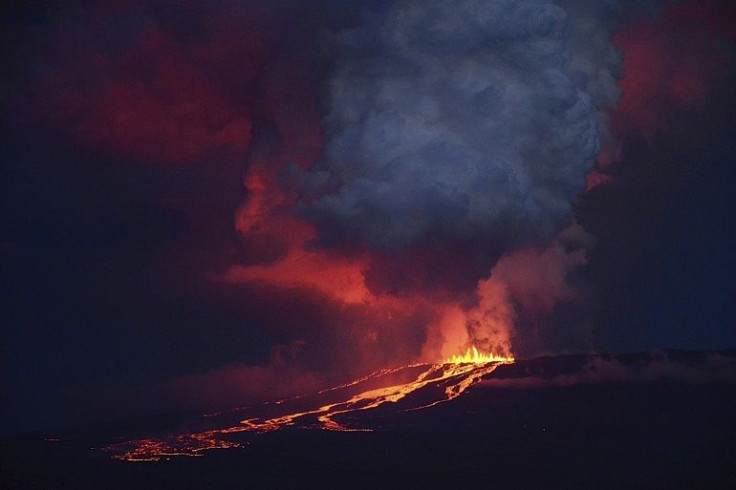 Mexico City's two main airports temporarily suspended operations on Saturday due to ash emissions from the Popocatepetl volcano, which is situated 45 miles (72 kilometers) southeast of the nation's capital.
At 4:25 a.m. local time, the city's Benito Juarez International Airport ceased operations. The airport announced on Twitter that it began operations at 10 a.m. after clearing away volcanic ash, inspecting the runways, and confirming good wind conditions.
The military-run new Felipe Angeles airport, which is located north of Mexico City, shut down operations around six in the morning and ceased service for five hours.
Volcanic ashes are particularly hazardous for aviation because they can act as an abrasive and harm an aircraft's wings and fuselage in addition to reducing vision, AP News reported.
This Thursday, the Popocatepetl erupted once more, spouting towering clouds of ash that compelled 11 villages to suspend classes.
Even if the explosions that were recorded in the early hours of Saturday were more powerful, authorities are still maintaining an intermediate degree of concern about the active volcano.
Due to falling ash, 22 communities' public and private school lessons were suspended as a result of a succession of relatively minor but potent eruptions from the snow-capped Popocatepetl volcano, according to officials.
Inhaling falling ash and the gases released by eruptions can be dangerous, and in the worst-case situation, it might be necessary to conduct extensive evacuations.
Popocatepetl, which translates to "Smoking Hill" in the Nahuatl language of the original Aztecs, is one of the volcanoes that are most frequently observed worldwide.
Only 45 miles (72 km) southwest of Mexico City, which is home to nearly 22 million people when the metropolitan region is included, does it rise.
Social media posts from the Puebla state capital's stunning main square during the colonial era showed a large number of people shielding their faces from the ash in the air by donning masks.
Although the state capital's schools were still open, authorities advised citizens to stay indoors.
On Thursday, the disaster prevention center Cenapred in Mexico kept the volcano's alert status at yellow, which denotes a moderate risk.
One "minor" explosion, one volcano-tectonic earthquake, and 154 exhalations of primarily ash and gas from Popocatepetl were recorded by Cenapred over the course of the previous 24 hours.
At 5,550 meters (18,209 feet) above sea level, Popocatepetl is the second-tallest volcano in Mexico. On clear days, it dominates the southern skyline of the nation's capital.
© 2023 Latin Times. All rights reserved. Do not reproduce without permission.