"The Walking Dead" star Norman Reedus' son was arrested Friday night after punching a woman at the San Gennaro Festival in Little Italy, New York. Mingus Lucien Reedus, 21, was reportedly at the festival with his girlfriend when he got into an argument with a woman he didn't know, which escalated to the young lad throwing a hard punch at the 24-year-old woman.
According to the New York Police Department (NYPD), Reedus, who walks the runway like his Victoria's Secret Angel mom Helena Christensen, received a desk appearance ticket for misdemeanor assault for his actions and was later released. The woman suffered a cut under her left eye and was taken to the New York-Presbytarian/Lower Manhattan Hospital.
In an interview with New York Daily News, Reedus said the woman he had punched appeared to be in an inebriated state and that her group of friends were the ones who aggressively swarmed him after they came across his group at the festival. He was enjoying the festival with his girlfriend and two other friends when the women bumped into them.
Reedus continued to say that the girls followed them for two blocks, throwing food at them and yelling despite having told them off. He claimed that the girls had even threatened to hurt his girlfriend and her friend. "It was very apparent that these girls were under the influence and looking for a fight," he said.
Upon reaching a corner of Mulberry and Baxter Streets, Reedus said the girls had swarmed him while pulling his hair from the back and another was throwing water in his face.
He told the media outlet that he "threw his arm out" in an effort to protect himself and hit the woman by accident. "It was instinct. I was reacting to them swarming me and was afraid for the safety of my group," Reedus explained.
Police arrived in the midst of the altercation and they witnessed one of the girls getting hurt. He attempted to explain himself but he said they refused to listen to the entire context of what took place. "My intention for that day was to mind my own business and play fair games," he said
The incident took place just over a week after Reedus debuted on the cover of Vogue Hommes.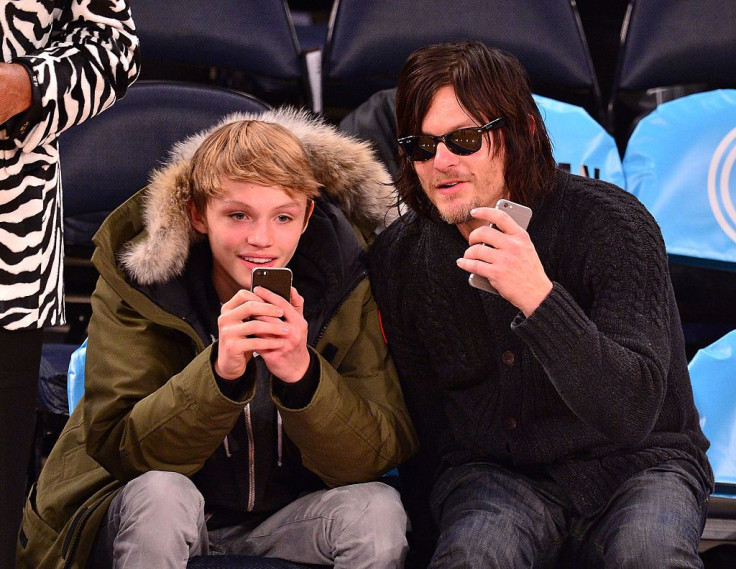 © 2023 Latin Times. All rights reserved. Do not reproduce without permission.