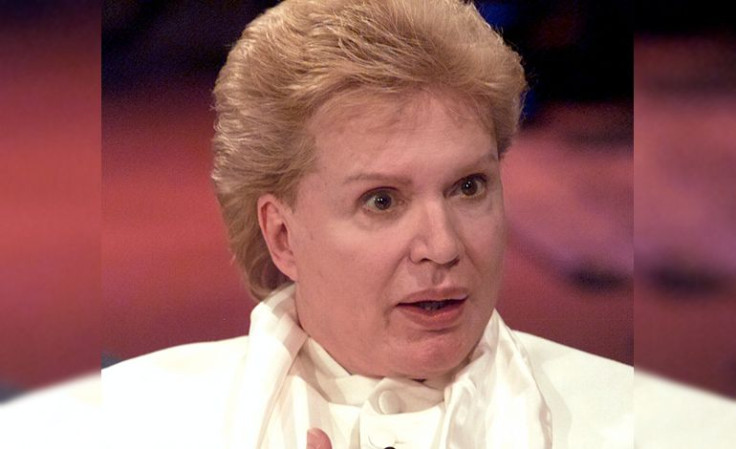 The stars aligned and the universe conspired for us to have what might have seemed like a great concept: Walter Mercado's own dating site. Yes, it seemed like we would have the cosmos' power interfering with our love lives only to make them better and help us find a match made in the galaxies, but according to reviews, "Passion Latinos," the name of famed Latin American astrologer Walter Mercado's new dating site, could use some help from the higher powers.
According to Remezcla's Andrea Gompf, who actually signed up to see what this Passion Latinos was all about, the site is more of an advertising platform for Walter Mercado's line of products. The advertisements start from the beginning. Once you sign up, Walter welcomes you to the site, and will encourage you to buy some of his products "to achieve the perfect balance and harmony necessary to enjoy all the benefits." You will be bombarded with all the lotions, soaps and candles before you can actually find the actual dating part of the site.
Once you find it, the searching is pretty basic. You enter your "Basic Information," to tell them who you are and what you're looking for. In Gompf case was "Woman Looking For Man." Then you have to enter "Sign," "Age," photos or no photos, "Location" and "Username." However, something important to know is that you don't enter your own sign, but the sign of the match you're looking for. So you have to know beforehand which signs are compatible with yours since clearly Walter is not going to do that for you.
After the site finds you a match, all you see is the other person's "basic information" with their responses to the same criteria you filled up, and then you see your match's horoscope, which will be the same for every single person you get matched with, since they probably will have the same sign (because that's the signed you typed that you're looking for). Also, each profile of a potential match comes with a "related product" from, you guessed it, Walter's line.
Technically the site is free if you choose the "basic" membership. However, with that option you're not allowed to send or receive private messages. Then there are "premium" memberships starting at $6.99 per month if you join for 12 months. Click here to read more about Remezcla's Andrea Gompf's experience and see a more visual example of how Passion Latinos looks like.
© 2023 Latin Times. All rights reserved. Do not reproduce without permission.