Just days after the Federal Bureau of Investigation (FBI) raided Donald Trump's Mar-a-Lago home, the former President invoked his Fifth Amendment rights in a deposition as part of New York Attorney General Letitia James' probe into his family's business practices. But investigations are not new for Trump.
FBI raid of his Florida property
In an unprecedented move, earlier this month, the FBI raided Trump's private residence at Mar-a-Lago. It was in connection with an investigation into classified records that the former President allegedly took with him from the White House, reported Fox News. A new report suggested that dozens of boxes with top secret files were found scattered all over the property, according to Daily Mail.
Later, Trump took to Truth Social to suggest that law enforcement could have "planted" evidence. He even released a video in response to the raid in which he said, "We are a nation in decline; we are a failing nation." He ridiculed almost everything under the US President Joe Biden's administration. He claimed that the U.S. is a nation that in "many ways has become a joke."
John Gong, who is a professor at the University of International Business and Economics (UIBE), wrote in an article in CGTN that Trump shall belittle Biden, or whoever the next presidential candidate, whatever he wants. But according to Gong, who is also a research fellow at the Academy of China Open Economy Studies at UIBE, America is no joke on the international stage.
Civil investigation into Trump's family business
On Wednesday, the former President appeared in New York City for his deposition before James whose office has been conducting a civil investigation into the Trump Organization. They want to find out whether he and his company improperly inflated the value of assets on financial statements just to get loans and tax benefits. Trump said in a statement Wednesday morning that he did nothing wrong.
Trump's tax returns investigation
Last Tuesday, a federal appeals court paved the way for the House Ways and Means Committee to obtain the former President's tax returns from the Internal Revenue Service. It was something that the committee has been trying to obtain since 2019. It was under a law that permits the disclosure of an individual's tax returns to the congressional committee. In an attempt to temporarily block any release of these tax records, Trump might seek emergency intervention measures from the Supreme Court.
FBI's Crossfire Hurricane investigation
The FBI was in the middle of conducting an investigation when Trump took office in January 2017. They were investigating whether candidate Trump and members of his campaign were coordinating with Russia to influence the 2016 U.S. Presidential election. Inside the bureau, that investigation was referred to as "Crossfire Hurricane." The investigation that began on July 31, 2016 was opened despite then-Central Intelligence Agency (CIA) Director John Brennan briefing then-President Barack Obama on July 28, 2016 about a purported proposal. It was from one of Hillary Clinton's campaign foreign policy advisers "to vilify Donald Trump by stirring up a scandal claiming interference by the Russian security service."
Probe led by House Democrat
In March 2019, a wide-ranging investigation into almost every aspect of Trump's administration, business ventures and family dealings was announced by House Judiciary Committee Chairman Jerrold Nadler. More than 81 individuals and entities were subpoenaed to investigate "alleged obstruction of justice, public corruption, and other abuses of power by President Trump."
Jan. 6, 2021 riot investigation
Pro-Trump rioters stormed the U.S. Capitol during a joint session of Congress to certify the Electoral College results in favor of Biden on Jan. 6, 2021. The House of Representatives voted to impeach him on a charge of inciting an insurrection. His legal team denounced the proceedings as an unconstitutional "sham impeachment." They said that it was against a private citizen and was driven by Democrats' "hatred" for Trump and desire to silence a political opponent.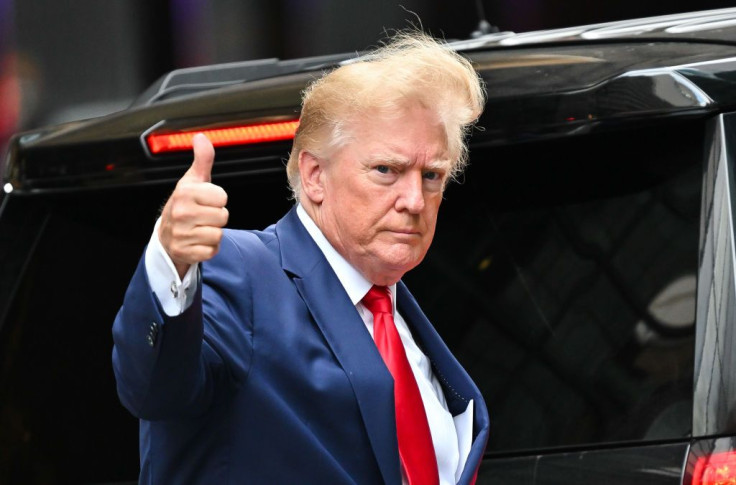 © 2023 Latin Times. All rights reserved. Do not reproduce without permission.