A brave 11-year-old girl fought off a man who was attempting to kidnap her while she was waiting at a bus stop, Tuesday morning.
The child fought the attempted abductor's efforts to tackle and capture her in less than 10 seconds, and he rushed back to his van and left, according to footage, The New York Post reported.
Sheriff Chip Simmons deployed all of his department's resources — 50 deputies — to the region, and sheriffs apprehended the offender less than eight hours later, according to authorities.
Jared Stanga, 30, is charged with attempted kidnapping and aggravated assault with a knife, according to Sheriff Simmons. The perpetrator is seen leaping from a white vehicle, wielding a knife, to abduct the youngster, according to CCTV footage.
A man can be seen racing toward a girl who is seated on a piece of grass next to a backpack. Before he can catch her, the girl tries to flee. They both fall on the ground as he pulls her back toward the car, when the girl breaks free, gets her backpack, and flees. The man returns to his car and drives away.
According to investigators, the child was able to release herself from Stanga and safely return to her home, ABC News reported.
Around 7 a.m. on Tuesday, deputies said the man pulled up to the girl waiting for the bus on Old Corry Field Road and Perdido Street. Stanga, according to Simmons, has a criminal background that includes sexual acts against children.
Stanga is seen fleeing the scene on camera. Investigators said the youngster was playing with blue slime before the attempted kidnapping. When deputies found Stanga, he still had the blue slime on him.
"This rarely, rarely happens," Simmons said. "... When I saw the video, I was just shocked that this happened here in Escambia County," he added.
Simmons said the youngster did everything right by battling the accused kidnapper and then running to inform her parents, who immediately phoned the cops. "She fought, and she never gave up," Sheriff Chip Simmons said at a press conference, NBC News.
With minor scrapes and some mental trauma, the girl was reported to be well. The girl later revealed that an identical white car had approached her two weeks earlier and she had informed her parents and the school administration about the incident.
Police said that a chrome bumper on the car had been painted black in an apparent attempt to change its look following a description that contained the bumper was already given out.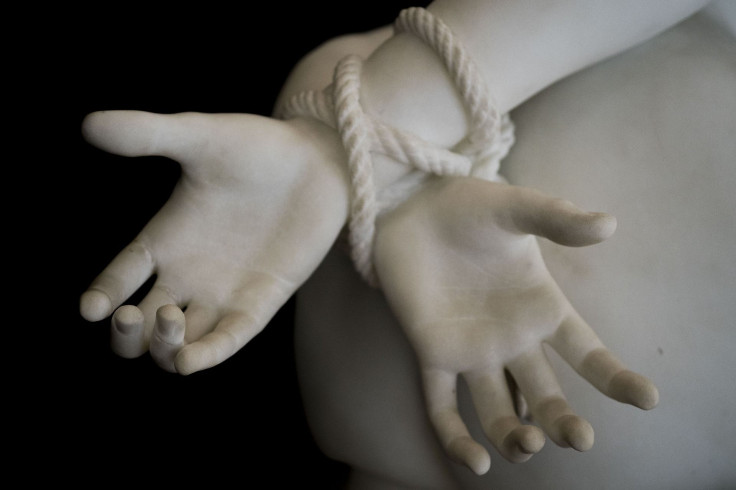 © 2023 Latin Times. All rights reserved. Do not reproduce without permission.