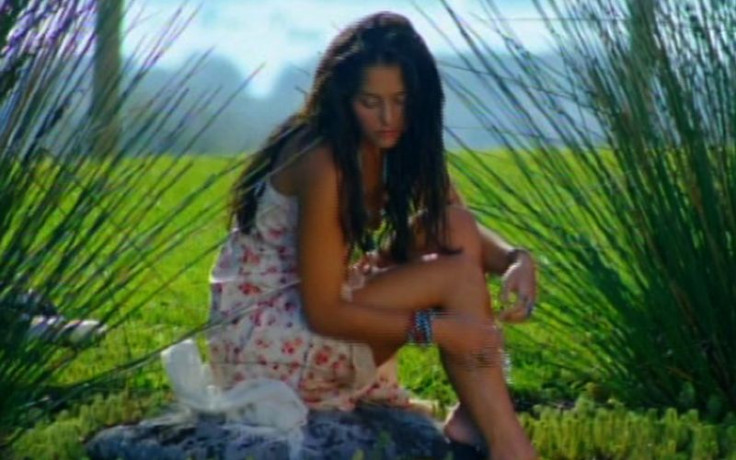 Univision premiered a brand new Televisa telenovela starring Zuria Vega and Mark Tacher titled, "Que Te Perdone Dios." It was a great start to a soap that we can tell we are going to be addicted to watching every night. It includes a stellar cast with special appearances by Irán Castillo ("Preciosa"), Brandon Peniche ("La Malquerida"), Alejandra Garcia ("Lo Que La Vida Me Robó") and Eric Del Castillo ("La Mentira"). Other actors that will be part of this new production include Rebecca Jones, Sergio Goyri, Sabine Moussier, Laisha Wilkins, Altair Jarabo, Maria Sorte, Manuel Ojeda, Alejandro Avila, Ana Bertha Espin, Ferdinando Valencia and many more. The theme song is called "Aunque Ahora Estés Con El" by Calibre 50 and we were able to listen to it during the first episode. Watch intro down below and tell us what you think!
This is the story of Renata (Rebecca Jones), a young woman from a wealthy family who falls in love with Pablo, the foreman at her father's ranch. It's a relationship she knows her father Don Bruno (Eric del Castillo) will never approve of, and when he finds out that Renata is in love with Pablo, he threatens to kill him, not knowing that Renata is already pregnant with Pablo's baby. Don Bruno wants to give away Renata's baby girl, Abigail (Zuria Vega), so he asks one of his servants, Macaria (Sabine Moussier), to raise little Abigail as her own daughter. Soon after, Renata is forced to marry Fausto Lopez (Sergio Goyri), an ambitious and cruel man who takes advantage of the situation. As years pass, Abigail grows up believing that Renata is her godmother. Later on, Fausto's nephew Mateo (Mark Tacher), a handsome and daring young man, returns to the ranch after finishing his medical degree overseas and falls for Diana Montero (Altaír Jarabo), not knowing she is the lover of his uncle. Eventually, Mateo realizes that the woman he really loves is Abigail. The young couple will have to find the courage to defend their love when the world conspires against them. Will Renata confess her deepest secret so her daughter can have a better chance at love? "Que Te Perdone Dios" airs Monday through Friday at 10pm ET/PT on Univision.
© 2023 Latin Times. All rights reserved. Do not reproduce without permission.