Most are aware of the growing issue of Asian hate crimes and this recent incident in Baltimore could be another example. Two elder Asian women were attacked by a random man at a liquor store although it has yet to be determined if it was a hate crime or a random one.
According to NBC, two women aged 66 and 67 were struck in the head by a cinder block as they were closing the liquor shop where they were working. The suspect was identified as Daryl Doles, a 50-year-old man who broke into the shop at the time.
Surveillance footage of the incident was captured, showing the man wrestling with one of the victims. One of the women was wrestled to the ground with the cinder block with one other individual looking on and doing nothing to help. The individual decided not to get involved and simply walked away as the ruckus was going on.
Doles is charged with two counts of aggravated assault and authorities have yet to reveal if it was another hate crime case.
As for the victims, photos show both elderly women badly battered and bruised on a GoFundMe page. One of the women needed 25 stitches on her head according to an unidentified relative. The page has already raised almost $68,000 to cover their medical bill.
"On May 2nd 2021, my mom and aunt were viciously attacked by a random man wielding a cement block while they were trying to close up shop. They both tried to fight him off, but were unfortunately overpowered. My aunt got the worse of the attack with over 25 stitches on her head and black eyes. But we are relieved that both of their CT scans came back good and were discharged hours later," read Johnny Yun's statement via YouTube.
The attack comes not long after two other Asian women were stabbed at a San Francisco bus stop on the same day. On Sunday, there was another Asian woman hit on the head with a hammer at Times Square by a woman who has yet to be collared.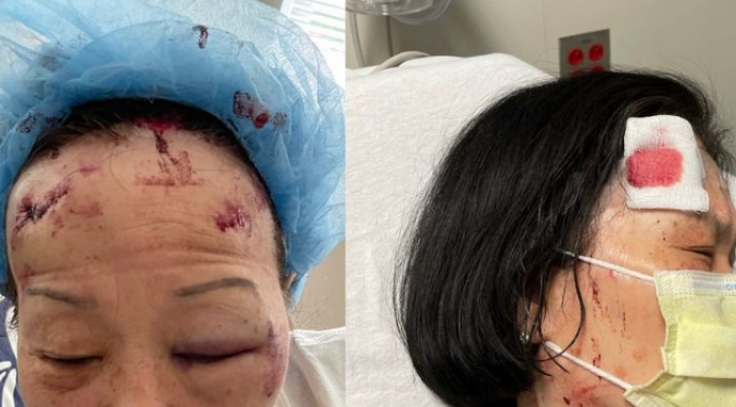 © 2023 Latin Times. All rights reserved. Do not reproduce without permission.