A video taken inside a Waffle House in Buford, Atlanta involving a restaurant staff and a customer entangled in a brutal takedown has gone viral on Twitter. The footage which was posted early Sunday stemmed from an argument between a female customer and a man at the counter that escalated into a fistfight when the staff forcibly pulled the man from his seat in an attempt to toss him out of the restaurant.
The video was uploaded on Twitter by ATL Uncensored, which regularly posts video submissions of local news and events around Atlanta. According to Fox News, the video has gained over 18,000 likes and was retweeted more than 2,800 times as of Monday afternoon. The video has garnered over 26,000 views as of this writing.
In the footage, a noisy group of people were gathered at the counter as the camera focused on a woman who appeared to be arguing with a male customer in an orange shirt that was seated at the counter.
It is unclear how the argument started, but the first few seconds of the video captures a woman putting her hand over the man's face as they argue. Another woman comes up and joins in the squabble as the person recording the video could be heard laughing in the background.
The video then cuts to the point where a Waffle House male employee walks up to the male customer and plucks him out of his seat by his collar then tries to push him toward the exit. The customer retaliates by throwing the first punch, but tables get turned pretty quickly when the staff regains his footing and gives the customer a proper brutal beatdown. The customer tries to get up from the ground before the 39-second clip came to an end.
Twitter users and trolls took turns punching up their keypads to comment on the video with a former Waffle House employee who tweeted that Waffle House workers are "not someone to be f*** with."
A spokeswoman from the Atlanta police told the New York Post that the footage appears to have taken place at a Waffle House outside of their department's jurisdiction citing the incident may fall under Chamblee or Gwinnett County police.
Waffle House has a notorious reputation for regular chaotic brawls with a recent altercation from a different Waffle House location reported last month. Mewanwhile, last year another video went viral on Reddit involving a fight between a Waffle House employee and a customer.
No one from the Waffle House media line was available to comment on the video as corporate offices were closed for Labor Day weekend.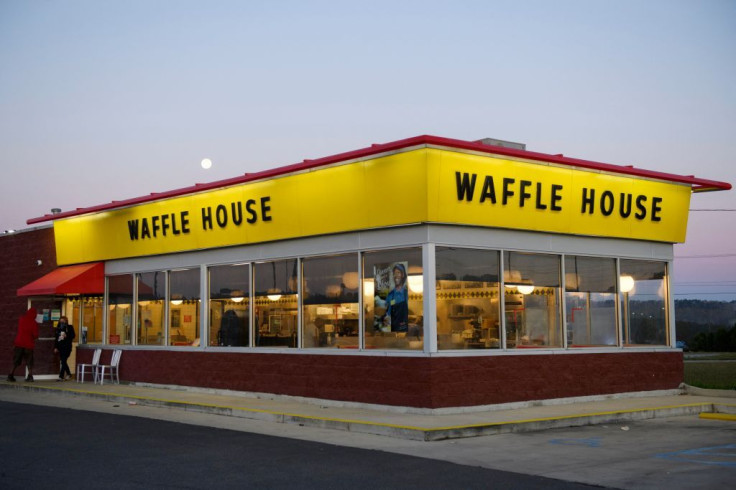 © 2023 Latin Times. All rights reserved. Do not reproduce without permission.