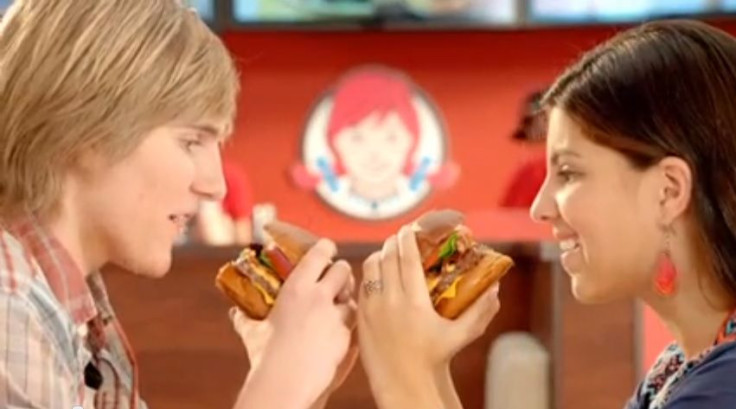 Just two months after rolling out their Hispanic strategy first aimed at the Spanish speaking audience, Wendy's expands its campaign to bilinguals in both: Hispanic and non-Hispanic TV Networks. The burger company started airing ads in Univision, Telemundo and online that featured the Rojos family,a unit compromised of bilingual mom and dad with three children ranging from 7 to 16 years-old. The commercials are still airing and are fun and -- we presume -- succesful.
RELATED: Wendy's Targets Latino Audience With Rojos Family Ads
But the real ace under the sleve is that the Rojos' teenage daughter, Roselín, has a Caucasian boyfriend, Dylan, who only speaks English. And with their new ad, a fully bilingual, biracial experience in which the teen couple romance over a pretzel burger, Wendy's has taken Hispanics to the mainstream land.
"Hispanic consumers as a group are growing in purchasing power and influence, and we need to build the brand with them," says the company's CMO, Craig Bahner. The Hispanic campaign, known as "Mucho mejor" was created by powerhouse Hispanic advertising agency Bravo. It will be fun to see the next ad.
See the bilingual ad here:
© 2023 Latin Times. All rights reserved. Do not reproduce without permission.