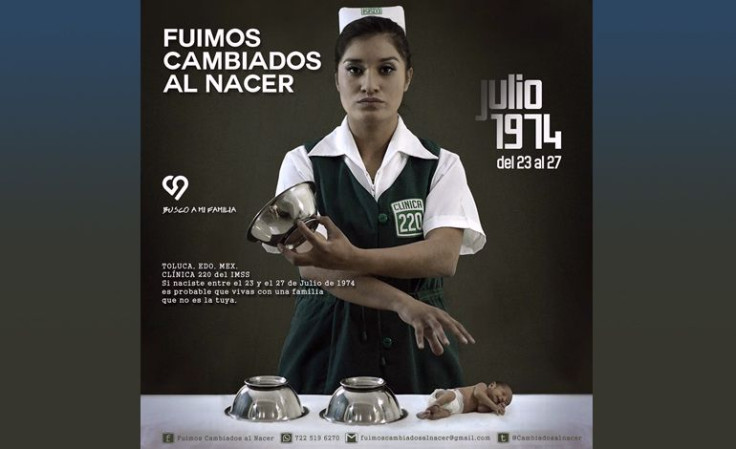 Until a few weeks ago, 40-year-old José Francisco Hernández Hernández had thought he'd grown up with his biological family, but was deeply saddened when he realized the hospital switched him at birth in Toluca, Mexico. The message he is currently spreading reads as follows: "My name is José Francisco Hernández Hernández, I am 40 years old and by a random twist of fate, I was switched at birth and today I am searching for my real family." The mother he grew up with always told the story about the nurse at the 220 IMSS clinic having some sort of complication with the identification wristlets on the babies. This, of course, always made José Francisco ask himself why he didn't look at all like his parents or his four siblings.
Over six months ago, Francisco was diagnosed with a serious (if not fatal) heart condition, and his physicians basically told him to complete his bucket list, as he might not live through the cardiac complications. "When the doctors said that, I called my mom and asked her to get a DNA test with me," Hernández remembered. Unfortunately, the tests confirmed Francisco's biggest fears; he did not in fact, belong biologically to the family he'd been raised by.
"It certainly hit my family and I pretty hard. It's been downhill from there emotionally but we're adults and are handling it as best we can," said Hernández, who's a civil engineer in Hidalgo, Mexico. Meanwhile, the IMSS Hospital and transparency institutions of the state refused to give Hernández any answers, so his friends supported him to start a campaign with the slogan, "I'm looking for family. We went different ways but we share the same heart." His mission is to find those who were born from the 23 to 27 of July 1974, who have questions about their origin.
The IMSS blatantly denies the 220 clinic was even open at the time but he assures them he was born in one of their clinics. Francisco has said he has no intentions to start a legal process against the institution, as he is just looking for his biological family. For any information he opened the following social media accounts and emails: Facebook: Fuimos cambiados al nacer; Twitter @cambiadoalnacer and email: fuimoscambiadosalnacer@gmail.com.
"Searching for my family I feel lucky to have two dads, two moms, more siblings and nieces and nephews," he said.
© 2023 Latin Times. All rights reserved. Do not reproduce without permission.