A rapper from Inglewood was shot and killed on Wednesday night, Dec. 8, just hours after releasing a new music video on his Instagram for his followers to enjoy.
Slim 400, whose real-life name is Vincent Cohran, was reportedly shot by unknown assailants on Wednesday night on the 8600 block of 7th Avenue. Police officers who heard the gunshots subsequently rushed to the area and found Cohran wounded on the street, the Los Angeles Times reported.
Cohran was treated on-site by paramedics before being transported to Harbor-UCLA Medical Center, where he was pronounced dead upon arrival. He was 34 years old. Investigators are looking into possible suspects in the sudden shooting, though the authorities have yet to make any public statements regarding the killing.
The hip-hop podcast "No Jumper" first reported the murder on Thursday morning, before being picked up by other outlets. A sense of mourning has come through the local rap community for the rising star's death, with many tributes pouring out of different outlets, according to the Daily Beast.
"RIP Slim 400. A Compton gangsta rap prototype, an ambassador for a tradition, lineage, and history — who made a whole lot of hard-as-hell rap songs full of sober gravity and blunt force," Passion of the Weiss, a hip-hop-centric blog, said on Twitter.
This is not the first shooting incident that Cohran has been involved in: In 2019, he was shot multiple times in Compton, before he recovered through surgery. Cohran is survived by his daughter Parris.
Slim 400 recently paid tribute to fellow rapper and collaborator Young Dolph, who was shot in Memphis on Nov. 17 while he was buying cookies from Makeda's Cookie, a bakery named after a girl who died of leukemia, according to FOX 17.
They both collaborated on a 2019 single "Shake Back."
Silm 400 recently released a new album, "Ice Wata Army," in August 2021.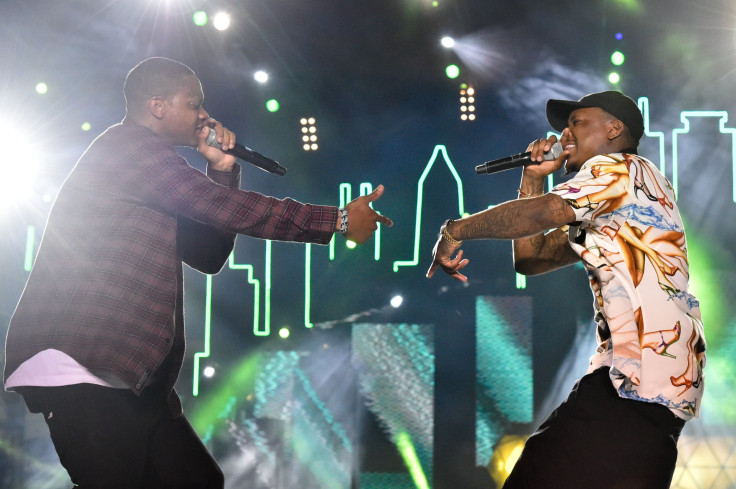 © 2023 Latin Times. All rights reserved. Do not reproduce without permission.