American rapper Lil Wayne is being investigated following reports that he pulled an assault rifle on one of his bodyguards in an alleged altercation at his home in Weezy's Hidden Hills, California.
According to a report from TMZ per unnamed sources, one of the 39-year-old artist's bodyguards alleged that both got into an altercation that escalated to physical violence that led to the brandished firearm.
Lil Wayne reportedly told the bodyguard to leave the house but the man first went into the bathroom. It appears this did not sit well with the rapper and things just escalated from there.
Unnamed sources have denied the incident and claim that Lil Wayne does not even have a gun in his possession.
But according to the bodyguard tied to the incident, this is untrue. He claims that the rapper owns an AR-15 rifle. It was when Lil Wayne pulled it out that led to the unnamed bodyguard reporting it to authorities.
Police visited Lil Wayne with the intent of getting his side of the story. But when they arrived, the 39-year-old was not around.
The guard added that the argument started when Wayne accused him of taking photos and then leaking them to the media.
But even with his claims, some law enforcement sources are not entirely buying the bodyguard's story. One reason is that he did not carry any marks on his body or injuries that back up his claim that a physical altercation happened.
Finally, it was learned that the bodyguard does not intend to press charges on Wayne. Regardless, the case remains under investigation by authorities.
This comes roughly a year after the rapper pleaded guilty to a weapons charge after police found a gold-plated gun in his possession in December 2020.
The firearm was found in his luggage at an airport with the man also known in real life as Dwayne Michael Carter admitting having the .45 caliber gun with six rounds of ammunition after his private plane was searched when it arrived in Miami from California on Dec. 23, 2019, Sky News reported.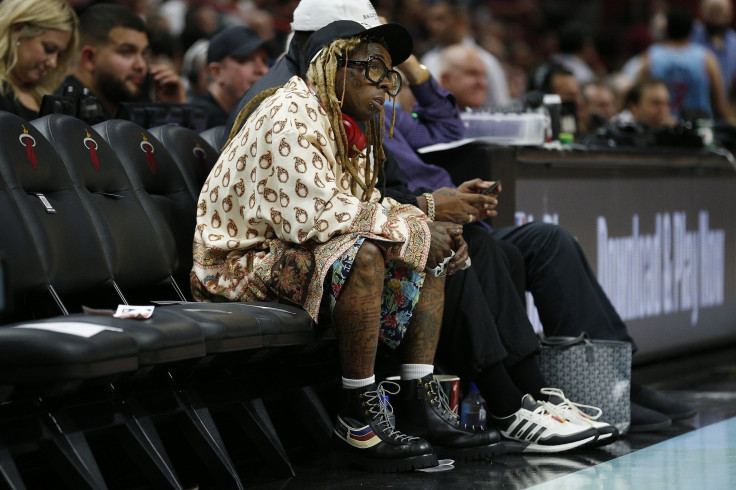 © 2023 Latin Times. All rights reserved. Do not reproduce without permission.