An Australian teenager is in critical condition after a breaching whale destroyed his fishing boat.
Nick Myhil suffered head and neck injuries after the whale sprang out of the ocean and landed on the boat off the coast of New South Wales, roughly 200 miles south of Sydney.
Nick's stepfather Matt, according to a Facebook post from the New South Wales police marine unit, issued a mayday call as he steered the boat back to land. Paramedics met them at the Narooma boat ramp and treated them both before bringing them to the hospital.
The stepfather was treated for numerous severe wounds and a concussion at a local hospital, while Myhill was taken to a Canberra hospital, where he is now in critical but stable condition. According to his family, he is in a coma.
"The extent of these injuries, and long-term implications is not known yet. Matt and Nick are seasoned fishermen, and this was an accident that could have happened to anyone," the family said in a statement to CNN.
Carmen Bartley, a family friend, has created a GoFundMe account to help cover Nick's medical costs. She claimed in her appeal that they "had no warning and no idea the whale was nearby."
She stated that it is unclear when Nick would awaken or how his brain traumas have affected him at this time.
A statement by the family said the teen's future is uncertain at this time, but that "we are already feeling the financial sting of having to live away from our home," according to 7news.
Paramedics met the vessel at the boat ramp and treated both men before transporting them to the hospital, NSW Police said.
The whale is suspected to have been hurt during the incident, according to the police per sources. The NSW National Parks and Wildlife Service is working with the Organisation for the Rescue and Research of Cetaceans in Australia (ORRCA) to ensure that help is provided if needed.
As whales move through the area, authorities have issued a public warning to all boats.
While the kind of whale has yet to be recognized, roughly 40,000 humpback whales move through the area at this time of year to migrate to warmer seas.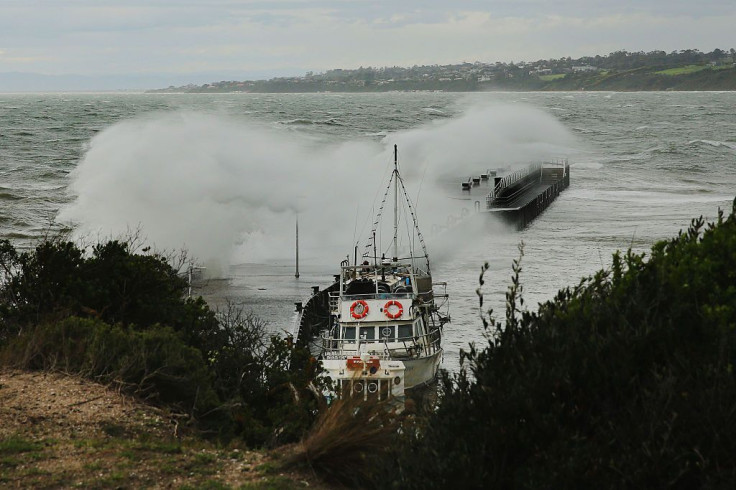 © 2023 Latin Times. All rights reserved. Do not reproduce without permission.