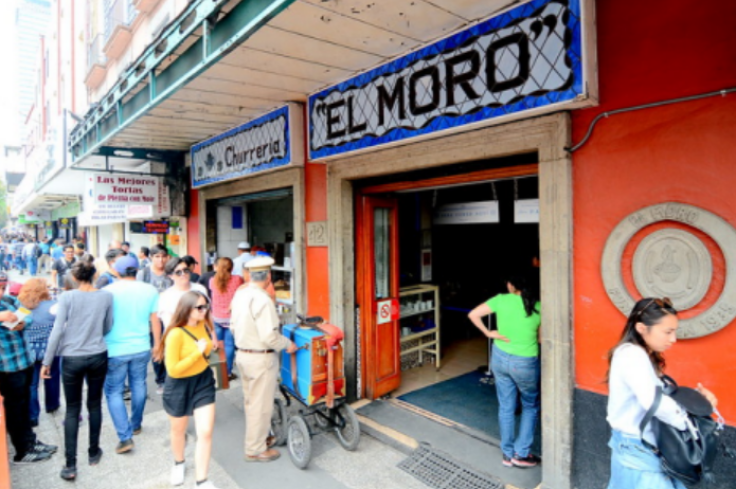 In 1933, from the town Elizondo, Spain, Francisco Iriarte emigrated to Mexico City.
Upon arriving in the country and noticing that churros were not sold, he decided to set up a cart to sell them in the Zócalo and thus bring a little of his culture with him and introduce this product to the Mexican people.
As a tribute, he decided to call him "El Moro", a nickname given to a churro vendor at the festivities in his native town, and in this way, preserve some of his memory and memories in this new business.
Little by little, churros became popular in Mexico City and the acceptance was so great that with a lot of effort, he was able to acquire a store on what was previously called Avenida San Juan Letrán, which is now downtown Mexico City.
The store opened in 1935 during the Golden Age of Mexico, receiving from national and world personalities and figures to all kinds of families from the capital, thus becoming part of the city's routine. In 1940 Francisco passed away, but his brothers José, Santiago, and Ignacio decided to move to Mexico from Spain to continue their brother's legacy.
Since then, Churrería El Moro has remained a family business, passing from generation to generation until today, remaining a place of coexistence and meeting, as well as a historical and cultural point of Mexico City.
The Churrería El Moro menu includes churros, hot chocolate, coffee, and tortas. The place is budget-friendly since 4 churros are only 40 pesos or $2 USD.
There are five locations in the city, but the original location downtown is open 24 hours every day.
Churros are a great snack for any time of the day and go especially well with hot chocolate and friends to share them with.
© 2023 Latin Times. All rights reserved. Do not reproduce without permission.