A legion of fans will gather together at the Staples Center on Feb. 24 to celebrate the life of late NBA superstar Kobe Bryant and his 13-year-old daughter Gianna Bryant. Called "A Celebration of Life," the memorial service comes nearly a month after a helicopter crashed in downtown Los Angeles on Jan. 26, killing Kobe, Gianna, and seven others onboard.
On Saturday, Kobe's wife Vanessa Bryant announced on Instagram that "Celebration of Life" would begin at 10 a.m. P.T. on Feb. 24. In her caption, Vanessa explained why the chosen date for the memorial was symbolic. "#2, #24 #20 years as a Laker and the amount of years Kobe and I were together," she wrote.
Holding the memorial service at the Staples Center also has some significance, as it's where Kobe Bryant played for the Los Angeles Lakers when he was still alive. Today, his fans revere the arena, which can accommodate up to 20,000 people, as "the house that Kobe built."
In the weeks after the crash, thousands of fans have held makeshift memorials for Kobe and Gianna outside the Staples Center, with some even building monuments of him out of flowers, letters, jerseys, and basketballs. However, Monday's event will be different.
While "Celebration of Life" aims to give Kobe's fans another chance to reflect on his life and mourn his and his daughter's tragic loss, the police will not allow mourners to stay in the area unless they have a ticket to the event. The memorial service will not play on the screens outside the Staples Center and the organizers will not provide overflow locations for the public to watch the event. Streets around the Staples Center will also be closed to the public on the day of the service to prevent massive crowds.
Only a limited number of tickets were sold for the event, with prices ranging from $24.02 to $224. Proceeds from the ticket sales will automatically go to the Mamba and Mambacita Sports Foundation, which was put up following Kobe and Gianna's death to further their legacy in youth sports.
Those who registered for the event but were unable to buy tickets can watch the memorial service live on NBA TV beginning at 10 a.m. P.T. on Feb. 24. The Los Angeles Lakers' website also confirmed that live streams would be available on Facebook, YouTube, and Twitter.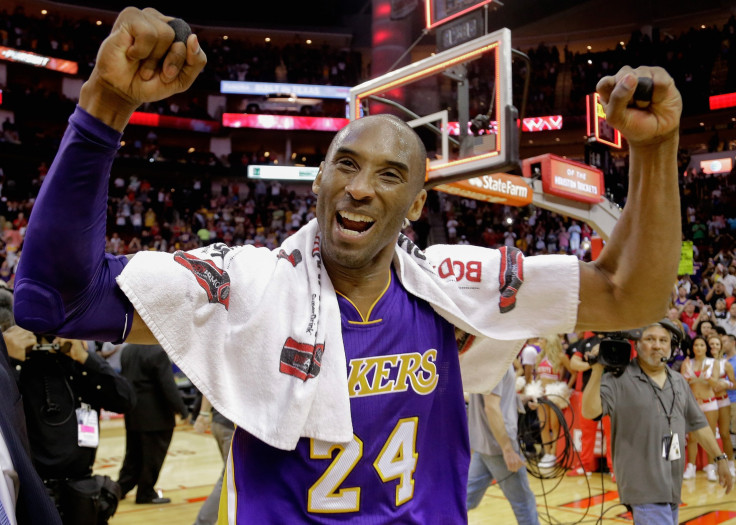 © 2023 Latin Times. All rights reserved. Do not reproduce without permission.