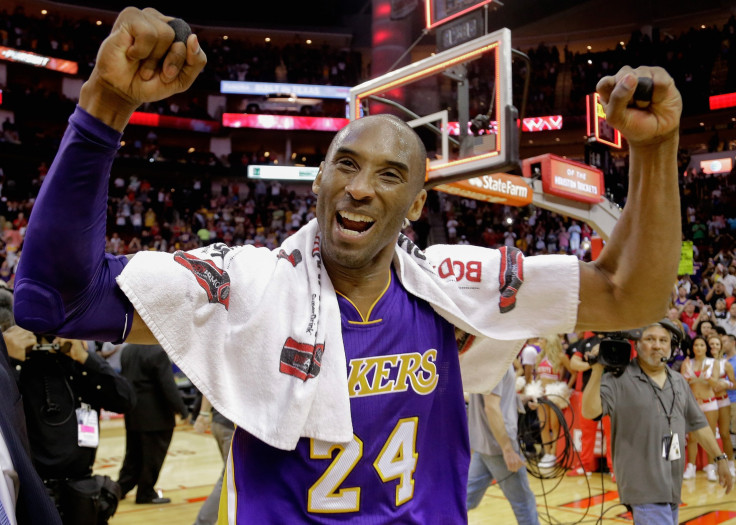 Kobe and Vanessa Bryant's relationship stood the test of time. But, the couple reportedly signed a rather strange pact— 'to never fly on a helicopter together'—which incidentally changed the narrative of their lives.
The deceased NBA star was as devoted to the game as he was to his wife and children. The urge to get past bottleneck traffic without compromising on family time eventually led him to use private helicopters. While the reason behind Bryant and his wife's pact remains to be unknown, it is believed that the arrangement worked well for Kobe.
"Traffic started getting really, really bad," stated the Lakers legend in one of his old interviews. "I wound up missing, like, a school play because I was sitting in traffic. I had to figure out a way where I could still train and focus on the craft but still not compromise family time. So that's when I looked into helicopters, to be able to get down and back in 15 minutes, and that's when it started," he added.
Bryant was quite particular about flying helicopters piloted by veteran pilot Ara Zobayan. Zobayan, who was armed with over 8000 hours of flight time on July 29, 2019, was a certified flight instructor.
Despite a murky sexual assault scandal, Kobe and Vanessa sprang back together after wading through tumultuous times. The 41-year-old basketball superstar made hearts flutter when he shared a heartwarming anniversary post on IG. "On this day 20 years ago I met my best friend, my Queen @vanessabryant," he captioned the post, which compared the couple in 1999 and 2019. Aside from sharing a great relationship with Vanessa, Kobe was a doting dad to his four princesses— Natalia, 17; Gianna, 13; Bianka, 3; and Capri who was born last June.
On a fateful Sunday, Kobe's helicopter crashed on a hillside close to Kourtney Kardashian's house. While the foggy weather is to blame, a further probe into the accident is underway. The fatal accident claimed the lives of eight people including the pilot. The group was headed to Mamba Sports Academy in Thousand Oaks, Calif for a basketball tournament, in which Kobe was to coach his 13-year-old fledgling player Gianna.
© 2023 Latin Times. All rights reserved. Do not reproduce without permission.