George Clooney, 59, and his gorgeous wife Amal, 43, never ceases to give couple goals, every time they make an appearance. But, what's truly impressive is not just the glossy exterior but how strong their marriage really is.
With his 60th birthday around the corner (May 6), insiders believe the Hollywood heartthrob couldn't be happier and more grateful for how things have panned out for him—especially as far as his marriage to the human rights attorney is concerned.
"He doubted for so long that he'd get to meet that soulmate he always dreamed of … but when Amal came along, everything changed," revealed an insider, who's close to the couple, while speaking to the US Weekly. "It's no exaggeration to say she swept him off his feet," added the source.
While George has had his share of torrid affairs with celebrities like Stacy Keibler, Renée Zellweger, and the like, it wasn't until he met Amal that he really got the vibe. George tied the knot with the human rights lawyer in September 2014. And, while they've waded through challenges as a couple— like everyone else—the curveballs have only strengthened their relationship. Amal and George are proud parents to 3-year-old twins Alexander and Ella.
The source further added that the couple's successful marriage can be attributed to an open secret—the ample space they give each other. "It's taken compromise, establishing boundaries, and a lot of patience to keep the relationship on track but they've done just that," shared the source to the media outlet.
The pandemic has upended regular ways of being. But, the couple seems to be using this as an opportune moment to spend quality time with each other. "[Being in Los Angeles] gave them the chance to hit the refresh button, spend time together as a family unit and play family without interruption," averred the source, further enthusing, "George and Amal are very solid right now."
George, who's hailed a doting dad, makes it a point to play an active role in parenting and is enjoying his role as a regular family guy more than anything. "He's very devoted and loving," the insider added, "[He's] always thinking of gestures to make them feel appreciated and reminding them that their mom's the boss."
Not too long ago, rumors were rife that the couple was planning for Baby No. 3. But, things pertaining to that continue to remain up in the air. While the idea seems "unlikely" now, they aren't hell-against it either.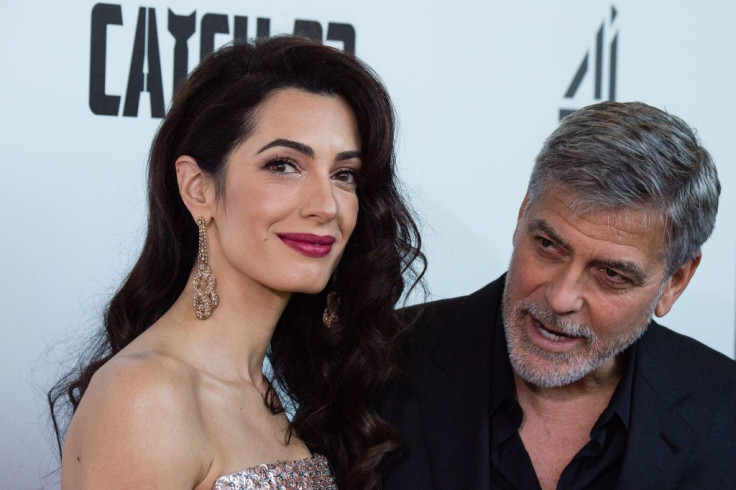 © 2023 Latin Times. All rights reserved. Do not reproduce without permission.