Harry, the "hot-headed" prince, is regretful for acting on an impulse. Or so believe royal insiders. The Duke's return to the UK —for grandpa Prince Philip's funeral— is said to have certainly evoked nostalgia and yearning for his old life, suggested royal expert Duncan Larcombe.
Larcombe, who penned "Prince Harry: The Inside Story," after acquainting Harry for over a decade, opined that Harry is likely to be sulking over his outburst in Oprah Winfrey's interview. "Harry was clearly hurt and angry about Meghan's experience with the royals—and used the interview to get it out," he said, in an interview with Closer magazine, according to Daily Mail.
"But after returning home, I've no doubt he's been feeling embarrassed, regretful, and awkward. He's now facing the consequences. I believe he'll regret that interview - and maybe his decision to leave the Royal Family. He's in for a very difficult ride. There could be tough times ahead," he added.
The interview saw Meghan Markle open a can of worms, and levied racism accusations against a senior royal member who allegedly placed questions pertaining to Archie's skin tone. The Duchess of Sussex also spoke about the darkest moments in her life, where she reportedly felt "suicidal" after marrying into the British Royal Family.
Duncan recollected instances when Harry reportedly, "flew off the handle" owing to a misunderstanding at Peter Philip's do, which was arranged after the royal expert had worked out an agreement with the Duke and Prince William to cover it when he was an editor. Harry however lost his cool upon spotting Duncan, as he assumed he had snuck in.
"He's a hot-headed guy, he acts on his emotions," said Duncan, in the interview as cited in The Sun, adding, "He saw red and we had a row - but after William explained, he calmed down, apologized and we had a beer."
Another royal insider enthused that things have been far from easy for the Duke of Sussex, and the same was evidenced at Philip's funeral. "Some quarters of the family did give him a frosty reception and perhaps that did shock him somewhat," said a royal expert. "I read that some quarters of the Royal Family literally just blocked him and didn't even talk to him," the insider added.
If things go as per the plan without hiccups, Harry's path would cross again with his family on July 1—on the account of his late mother Princess Diana's statue commissioning on the occasion of her 20th death anniversary this year.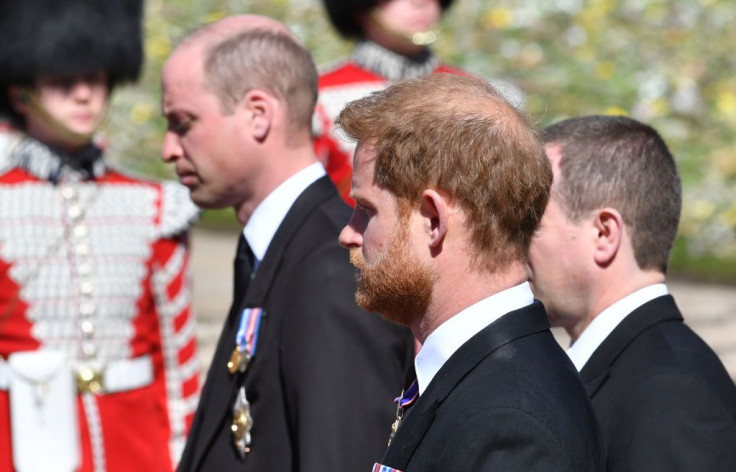 © 2023 Latin Times. All rights reserved. Do not reproduce without permission.