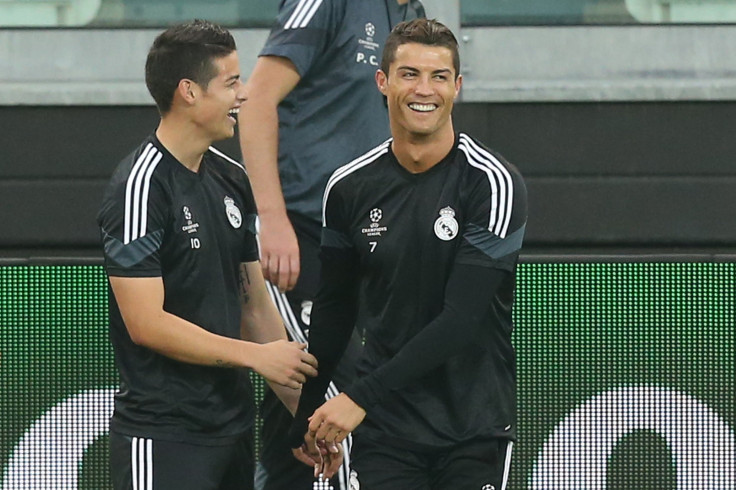 It's the semifinals of the UEFA Champions League on Tuesday and if you're like us and you love watching soccer on Cinco de Mayo, then this Italian vs. Spanish matchup of former champions is for you.
Real Madrid got a gift when they avoided Barcelona and Bayern Munich in the semifinals. Juventus is the easiest draw out of the four and on paper, Real Madrid should easily advance to the Champions League final for the second consecutive year where they will defend their title.
Los Blancos will be without Luka Modric and Karim Benzema on Tuesday meaning more pressure on the controversial Gareth Bale and more playing time for Mexican star, Javier "Chicharito" Hernandez who scored the game-winner against Atletico in the quarterfinals.
The injuries give Juventus a chance, as does the fact that they have been a tremendous surprise thus far in the Champions League tournament. Andrea Pirlo has been playing excellent soccer lately and the 35-year-old midfielder is showing he still has a lot left in the tank. Carlos Tevez has been a tremendous talisman for Juventus scoring multiple goals throughout the tournament. If Juventus is going to win, Tevez needs to score and score in bunches. The Italian squad will be without Paul Pogba for the game on Tuesday.
Juventus will give Real Madrid all they have, but Madrid is one of the best teams in the world and simply has too much talent for Juventus to keep up with. Ronaldo will find the back of the net on Tuesday and that's all she wrote for the Italian squad.
Prediction: 1-0 Real Madrid
The match will start at 2:45 EST and will air live on Fox Sports 1 in the United States. It can be live streamed here. It can also be seen here and in Spanish on ESPN Deportes. Sky Sports will air the match in Europe.
© 2023 Latin Times. All rights reserved. Do not reproduce without permission.