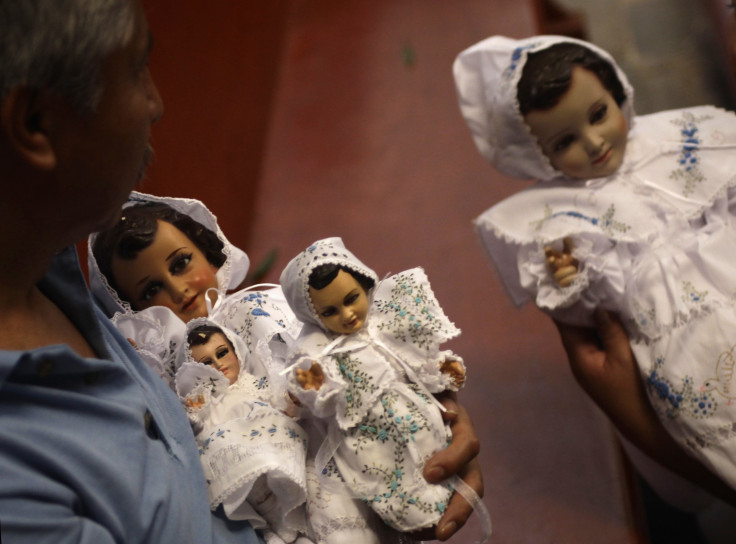 The celebration of 'la Candelaria' is officially known as the Celebration of Our Lady of Candelaria or Feast of Candelaria, which celebrates the appearance of the Virgin of la Candelaria in Tenerife, Canary Islands, in the southwest of Spain at the beginning of the XV century. Celebrations most commonly take place on February 2, marking the official presentation of Jesus to the Temple of Jerusalem, 40 days after Christmas, when the Virgin Mary has been cleansed and no traces of blood are left from the delivery, following the Old Testament's law.
In Mexico, it is customary that the person who got 'el niño' in the 'Rosca de Reyes' has to make tamales and atole, both corn-based dishes. This tradition also carries Pre-Hispanic roots, as many villagers use to bring their corn to the church in order to get their crops blessed after planting their seeds for the new agricultural cycle that was starting. They did this on February 2, which was the eleventh day of the first month on the Aztec calendar.
In central Mexico, people dress up a baby Jesus figurine and take it to mass before placing him in a niche where he will "live" for the remainder of that year. This can be in someone's house or in a church and it is considered a high honor to be chosen as the baby Jesus guardian. The hosts for baby Jesus usually have to be open for visitors most of the time and have to share their food with those who come to see him.
In Perú the Fiesta de la Candelaria is a festival in honor of the Virgin of Candelaria, patron saint of the city of Puno and it is one of the biggest festivals of culture, music, and dancing in the country.
© 2023 Latin Times. All rights reserved. Do not reproduce without permission.