After more than 18 years of war, America has agreed to work towards lifting sanctions against the Taliban. While the United States is yet to withdraw from Afghanistan, the Taliban is already celebrating their victory after one of their leaders signed an agreement with senior American officials.
From 1996 to 2001, the Taliban, acting as Afghanistan's government, has sheltered Osama bin Laden, the Al Qaeda leader, and many other terrorist masterminds. As of now, the U.S. has 12,000 to 13,000 troops stationed in Afghanistan. But after years of wars and countless lives lost, America is finally ready to end Washington's military entanglement in Afghanistan and chances are that the Taliban leaders would even get to meet President Donald Trump.
"Even if we don't say that the U.S. is defeated in Afghanistan, it is an open secret now that they are defeated," said Anas Haqqani, a senior member of the Haqqani network, the most formidable force of Taliban.
So, as per the agreement, America will be withdrawing all its forces from the country in 14 months, if and when the Taliban fulfilled all the commitments it has agreed to, which includes no shielding or maintaining contact with any terrorist groups.
"No one is under any illusion that this will be straightforward," said Secretary of State Mike Pompeo. "We've built an important base where we can begin to bring American soldiers home, reduce the risk of the loss of life of any American in Afghanistan, and hopefully set the conditions so the Afghan people can build out a peaceful resolution to what for them is a 40-year struggle."
Perhaps the longest war in history, this America-Taliban feud has lead to a terrifying death toll where between 2001 and October 2018, some 40,000 opposition fighters and 2,400 U.S. military soldiers were killed in Afghanistan. Just last year, more than 10,000 civilians were either injured or killed in Afghanistan.
But the path ahead is not easy either as the Taliban, for the first time, will be meeting up with the Afghan government officials, representatives of the opposition and members of the civil society on March 10. And then there is also the promise to not harbor any terrorists and not allow them to use Afghanistan to attack the U.S. or its allies.
And if, Taliban were to not abide by the brokered commitments, then, as Secretary of Defense Mark Esper said, the U.S. would "not hesitate to nullify the agreement."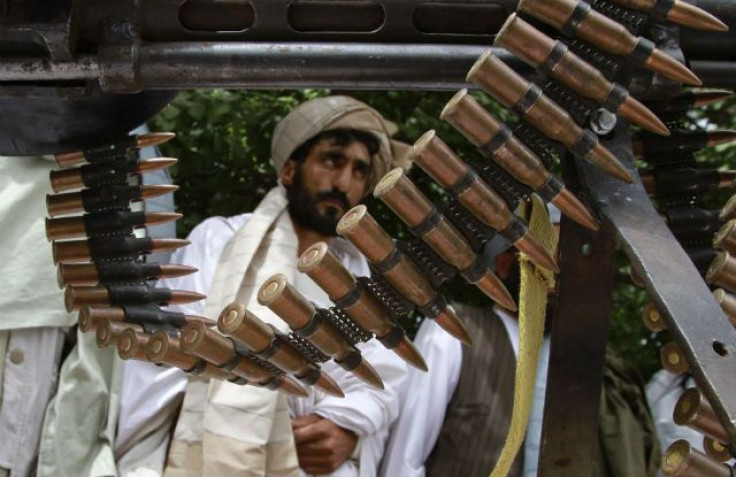 © 2023 Latin Times. All rights reserved. Do not reproduce without permission.