A wave of recent COVID-19 cases in White House has triggered concerns among U.S. President Donald Trump's supporters concerning his health and possible exposure to the novel coronavirus.
Trump's valet, as well as Vice President Mike Pence's spokesperson Katie Miller, tested positive for COVID-19 recently, indicating how close the members of the White House, including Trump, would have come into close contact with coronavirus.
Following the diagnosis of COVID-19 cases, the entire staff is being tested daily to prevent further spread of coronavirus. Trump himself has gotten tested for COVID-19 multiple times and has boasted of negative results many times in the media.
Recently, Trump revealed that he has been taking the highly-discussed anti-malaria drug hydroxychloroquine along with zinc supplementation to prevent himself against coronavirus.
This is even though several public health officials and experts across the world have warned against the use of hydroxychloroquine because of the possible side effects and heart rhythm issues detected in people who were given the drug for the treatment of COVID-19.
On top of this, Trump is not seen wearing a mask or covering his mouth when in public or on an official visit and even during the White House press conferences. He did not wear a mask during his visit to a Ford facility in Michigan, which is manufacturing person protective equipment (PPEs) and ventilators to support the country.
Trump's visit to the Ford facility on Thursday, May 21, is against Ford's policies as well as an executive order that makes it mandatory to wear a mask in enclosed space. He decided to ditch a mask even after being reminded of his "legal responsibility" to do so by Michigan's attorney general, Dana Nessel.
But what will happen if Trump ends up getting COVID-19 due to his actions?
There are different possibilities to it. Most likely, Trump's temporary absence from work is likely to push Pence to take over his duties until he is back. This is as per The 25th Amendment, which allows the vice president to take over under these circumstances, after approval from the president or with the support of the cabinet majority.
However, it is less likely that Trump would willingly transfer his powers to someone else, other than someone outside his families such as daughter Ivanka Trump or son-in-law Jared Kushner. Else, he may decide to continue with his job under the pretext of self-isolation because someone close got ill or something as simple as a vacation.
Shannon Bow O'Brien, a political science professor at the University of Texas at Austin believes that there may not be much impact on the country if Trump catches COVID-19.
"It's hard for me to imagine that there would be much of an impact besides people looking at the United States as a very powerful country and the leader falling ill with the coronavirus," she said.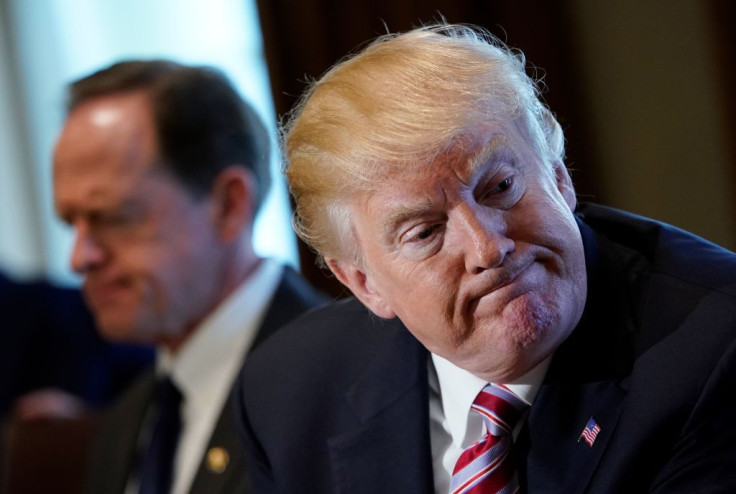 © 2023 Latin Times. All rights reserved. Do not reproduce without permission.