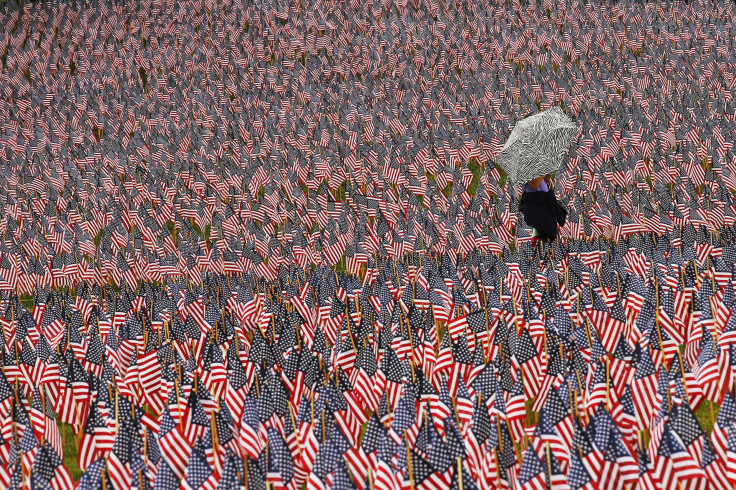 Memorial Day is commemorated on the last Monday in May each year, and it is a day in which we remember those who died in active military service. In 2016, Memorial Day will fall on Monday, May 30. Memorial Day will look a lot different this year than it did when it was first celebrated in 1868.
The holiday, initially called Decoration Day was lobbied into officialdom by veterans of the Yankee army, who envisioned it as a day for citizens to "strew with flowers or otherwise decorate the graves of comrades who died in defense of their country." Civil War veterans might be rolling in their graves to know that their descendants are spending more time in cars (more on that in a minute) and on beaches than in front of tombstones. Yet if they were alive today, they'd probably be riding motorcycles with Vietnam vets.
Memorial Day traditions grew out of The Civil War
One-third of the soldiers who fought for the Union Army were immigrants. Many of those were Irish immigrants who'd arrived at the U.S. in the previous decade, refugees from the Great Potato Famine. When drafts were instituted in 1863, Irish immigrants rioted in major cities.
Almost four percent of the male population of the U.S. died in the Civil War. Today, four percent of the male population would be 6,000,000 or the entire population of Wyoming, Vermont, Alaska, North Dakota, Delaware, and Montana combined.
Arlington National Cemetery was built on property confiscated from the family of Robert E. Lee for less than $100 in back taxes. His descendants won the property back after a lawsuit, but it was already littered with the graves of Union soldiers. They sold it back to the government for $150,000.
Nine states celebrate a separate "Confederate" Memorial Day. Some of them even close state offices.
Pundits expect Presidents to observe Memorial Day at Arlington National Cemetery, but they often don't. Obama missed it in 2013 to be in Chicago. Bush once commemorated Memorial Day from a Ranch.
Memorial Day is for the military. Other groups have memorial days. For example, Worker's Memorial Day is celebrated on April 28th. This year, a presidential proclamation called for "all Americans to participate in ceremonies and activities in memory of those killed or injured due to unsafe working conditions."
Las Vegas is the cheapest Memorial Day Destination.
AAA is predicting one of the largest exodus' of Memorial Day travelers ever, up almost five percent from last year. With cheap gas and pent up demand from a chilly spring break, expect a lot of traffic on the highways.
The Lincoln Memorial was dedicated on Memorial Day in 1922. The audience was segregated into white and "colored" sections.
The Rolling Thunder First Amendment Demonstration Run is a protest/motorcycle rally that involves very little running. Organizers brought 2,500 cycles to the first rally in 1988. Their movement helped push through pro-vet legislation in the early nineties.
© 2023 Latin Times. All rights reserved. Do not reproduce without permission.