Things don't always go as expected, and the weekend testified just that for Hollywood heartthrob Chris Evans. Netizens slipped into a tizzy as soon as an accident nude of the "Avengers: Endgame" star surfaced via one of his Instagram stories on Saturday, Sept. 12.
The actor initially wanted to share a fun heads-up game that he's doing with his close buddies. The short video, however, gave viewers a glimpse into Evan's camera roll featuring an NSFW image of Evans. While Evans was quick to spot the blooper and immediately deleted the story, he wasn't fast enough which caused him to go viral on Google Trend and Twitter shortly after.
According to Google Trend data, there was an unprecedented spike in the following search tags -- "Chris Evans leaked pic," "Chris Evans dick picture," "Chris Evans leaked dick," "Chris Evans Instagram dick" and "Chris Evans Instagram penis."
The curiosity is understandable. Evans is drop-dead gorgeous, and with protracted lockdowns, extended WFHs, and rising COVID-19 cases, most people don't really have much to gush over. And, something of this sort that appears out of the blue could've piqued the fancy of millions of fans all over the world. But, the dizzying obsession with Evans' nude leak also evoked genuine concerns over how people were overstepping boundaries.
Several fan pages of the star implored people to calm down and let it go, as Evans has a history of battling with anxiety. "Before sharing Chris Evans nude, remember that the actor suffered an anxiety disorder with the rise of his Hollywood career and even refused to be Captain America on several occasions for fear that fame would affect him and his family. #ChrisEvans," wrote a Marvel fan account.
A volley of staunch Evans loyalists tweeted how imperative it was to protect his privacy. "Just fill the #ChrisEvans with maximum pictures of him with his dog, him with kids, him with the Avengers etc. Let's all protect him!" tweeted Benjamin. While Mark Ruffalo, a fellow actor, dropped a tongue-in-cheek remark to lift Evans' spirits up.
"Leak these photos instead of the private ones. Chris, we love you, you're amazing.#ChrisEvans #RespectChrisEvans," tweeted AriannaMedici, another Evans fan. The incident also sheds light on how it's important to respect the privacy of stars that one ardently follows -- they're human, after all.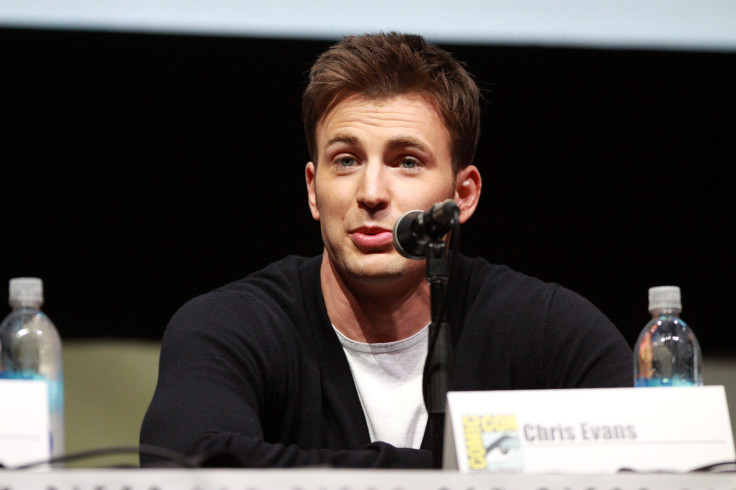 © 2023 Latin Times. All rights reserved. Do not reproduce without permission.