Trump era White House call records are now in the possession of the Jan. 6 committee, which is investigating the deadly riot that happened last year. But they don't reflect calls made to or from then-President Donald Trump as the violence unfolded at the US Capitol on Jan. 6, 2021.
This has left the panel with gaps in their understanding of what transpired that day, three sources told CNN. The records don't contain entries of phone calls made between the US President and lawmakers that have been widely reported.
According to the Associated Press, there are several possible explanations for omissions in the records. For example, Trump was known to use a personal cell phone or he could have had a phone passed to him by one of his aides.
Two sources, who have also reviewed the presidential diary from Jan. 6, 2021, said that it contains inadequate information. There is also reportedly no record of phone calls for several hours after Trump returned to the Oval Office after delivering a speech to his supporters at the Ellipse.
The Jan. 6 committee has received hundreds of White House documents since the former President lost a legal fight to keep them secret. The committee had asked the National Archives for all telephone records and call logs for the former President and his top aides along with daily presidential diaries. The records and information provided by White House staff members for the National Archives are meant to chronicle the President's activities.
Some sources, who reviewed the records, said that there is an entry showing Trump trying to get former Vice President Mike Pence on the phone before the Jan. 6 attack. Pence didn't take the call, and the committee has no record of the former VP returning Trump's call. But the committee has reportedly learned that the two did talk that morning.
According to the committee's chairman Bennie Thompson, the panel has not requested Trump's personal phone records, but they could always revisit that possibility.
Meanwhile, Sarah Matthews, a Trump White House press aide, appeared Tuesday for an interview with the committee, sources told ABC News. A source said that Matthews, who didn't comment on it, appeared before the committee voluntarily. The committee reportedly questioned her about activities inside the White House on Jan. 6, 2021. Matthews was one of a handful of Trump aides to resign over the Jan. 6 riot at the US Capitol.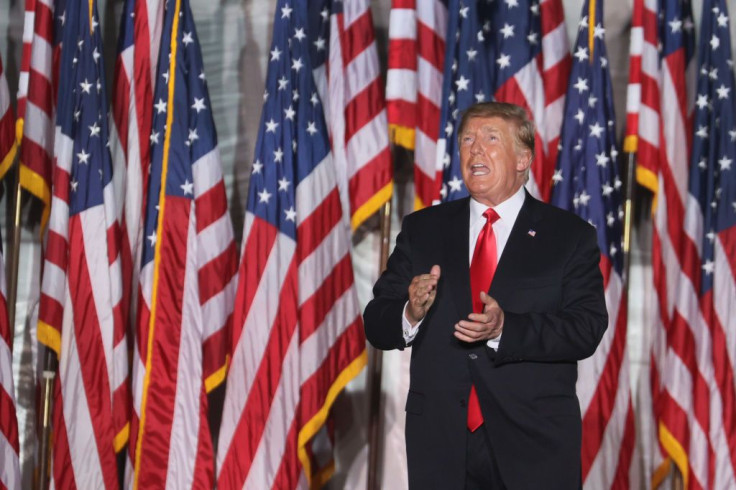 © 2023 Latin Times. All rights reserved. Do not reproduce without permission.