The White House denied that Donald Trump downplayed COVID-19, claiming that the president never lied to the public about the pandemic. White House Press Secretary Kayleigh McEnany made the claim as excerpts and tapes from Woodland's interviews with Trump since December 2019 emerged on Wednesday, providing yet another evidence that the president played down the danger of the health crisis when it hit the U.S. in January.
In a taped interview with Woodward after declaring a national emergency on March 13, Donald Trump admitted playing the pandemic down. "I wanted to always play it down," he said. "I still like playing it down, because I don't want to create a panic," he added.
Another interview recorded on Feb. 7 also revealed that Trump knew the virus was highly contagious and deadly but did not do anything about it. "It goes through the air," he said. "That's always tougher than the touch. You don't have to touch things. Right? But the air, you just breathe the air and that's how it's passed… And so that's a very tricky one. That's a very delicate one. It's also more deadly than even your strenuous flus." A week after the interview, Trump claimed at a White House briefing that the number of COVID-19 cases in the U.S. would be close to zero in a couple of days.
On Wednesday, however, McEnany refuted Trump's admissions, saying "The president has never lied to the American public on COVID." She said the president said those things because he did not want to create chaos among his people. "He makes clear he doesn't want to see chaos," she said. "This president does what good leaders do."
Trump also defended his handling of the coronavirus on Wednesday, saying he's a "cheerleader" for the U.S. "I love our country and I don't want people to be frightened. We've done well from any standard," he said.
In his upcoming book titled "Rage," Woodward claims that national security adviser Robert O'Brien offered Trump a "jarring" warning about the virus on Jan. 28, saying it would be the biggest national security threat during his presidency. As of Wednesday, COVID-19 has killed more than 190,000 people in the U.S.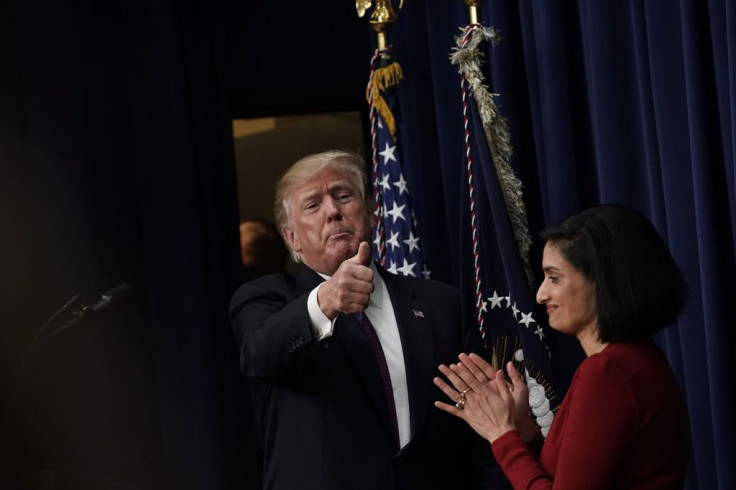 © 2023 Latin Times. All rights reserved. Do not reproduce without permission.