The White House is yet to find out the origin of Covid-19, but hasn't shared if China will be punished if the Wuhan lab theory turns out to be true.
"We haven't ruled out anything yet," principal deputy press secretary Karine Jean-Pierre said when asked whether the virus had surfaced in a manner that was "deliberate or not an accident," reported Fox News.
She was asked if the president would seek to punish China if the lab leak theory were proven. "We're not going to go there just yet. We have to go through the 90-day review. And once we have the 90-day review, will we be able to reassess," Jean-Pierre replied.
President Joe Biden said in a statement on Wednesday that "two elements" of the Intelligence Community favored the theory that the virus originated from human contact with an infected animal and one element leant toward the accidental lab leak theory.
"The majority of elements do not believe there is sufficient information to assess one to be more likely than the other," Biden said. He shared that each theory had been assessed with "low to moderate confidence."
This comes just a few days after a former State Department official said that many employees of the Wuhan Institute of Virology fell sick in November 2019, a month before Covid-19 was first reported in Wuhan, China.
Citing previously undisclosed US Intelligence, a Wall Street Journal report said that these workers needed to visit hospital and had symptoms consistent with both Covid-19 and common seasonal illness.
Meanwhile, the Senate has passed a bill that would require the Biden administration and the director of national intelligence to declassify intelligence on the Covid-19 origins, reported Fox News. "The American people deserve to know about the origins of Covid-19," Missouri Republican Senator Josh Hawley said.
"They deserve to know how this terrible pandemic that has ravaged the globe and our country, how it got started, and what China's role was in starting it," he added.
He said that the voters had the right to have access to the evidence and judge for themselves, rather than depending on different speculation from numerous administration officials on where the virus may have originated from.
"Whether it's weighing in on issues of health care, national security, Covid-19, who disagrees with transparency?" asked Indiana Republican Senator Mike Braun.
"The sunshine reveals everything," he added.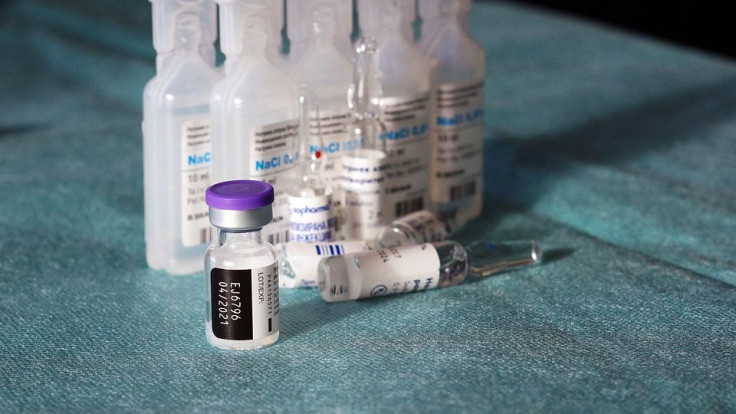 © 2023 Latin Times. All rights reserved. Do not reproduce without permission.