There has been a report of three researchers in Wuhan going to hospital with an illness right before coronavirus in the Chinese city. Reacting to it, China said that it is "totally untrue."
The Wall Street Journal cited a US intelligence report that claims that three researchers from the Wuhan Institute of Virology were affected as early as November 2019, suffering from "symptoms consistent with both Covid-19 and common seasonal illness."
On Dec. 31, 2019, China admitted to the existence of an outbreak of pneumonia cases in Wuhan to the World Health Organization.
Asked about the new report, Chinese Foreign Ministry spokesman Zhao Lijian said it was "totally untrue," reported TheJournal.ie.
He said that, according to a statement from the institute, it "had not been exposed to Covid-19 before Dec. 30, 2019, and a "zero-infection" record is kept among its staff and graduate students so far."
According to Chinese authorities, the coronavirus was taken to the lab for the purpose of studying.
The administration of former US president Donald Trump were among others who supported the theory that the virus leaked from a lab in China.
In March, a joint study by the WHO and Chinese experts found such an explanation "extremely unlikely."
Meanwhile, former Secretary of State Mike Pompeo on Monday said that it is "outrageous" America's top health expert Anthony Fauci and others early in the pandemic rejected the possibility that Covid-19 could have escaped from the Wuhan Institute of Virology, reported Fox News.
Pompeo's comments came after a former State Department official said on Sunday that about a month before Covid-19 was first reported in Wuhan, foreign government contacts informed State Department officials that numerous staff members at the Wuhan institute had fallen sick.
"It was outrageous to see scientists, even government, US government scientists who were denying this when they surely must have seen the same information that I had seen. That includes certainly Dr. Fauci as well," Pompeo said.
"We need to know what happened here. The Chinese Communist Party knows what happened here. They know who patient zero was. They know precisely where this began. These three individuals who became sick, the symptoms were consistent with what someone would get that would be symptomatic of if they had Covid-19 the Wuhan virus. We need to get to the bottom of this because this could happen again," he added.
Pompeo, who is "convinced" that the virus escaped from the Wuhan lab, also warned that without getting "to the bottom of this" a similar pandemic "could happen again."
"They are still conducting research in these same laboratories today. It's being done in ways that were similar to what happened back over a year ago. This is dangerous, we could end up with something much like this again being foisted upon the world," he said.
In the meantime, House Republican Whip Steve Scalise and the top Republican on the House Oversight Committee James Comer are asking House Democrats to start a "full and complete" investigation of China's alleged role in the emergence of Covid-19, reported Fox News.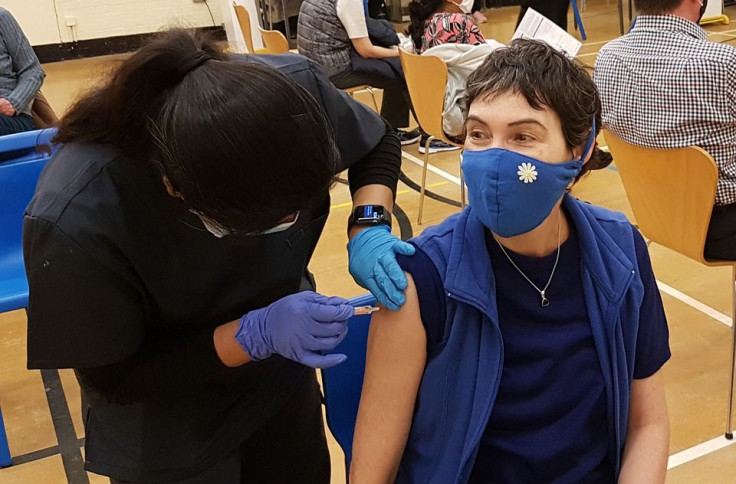 © 2023 Latin Times. All rights reserved. Do not reproduce without permission.