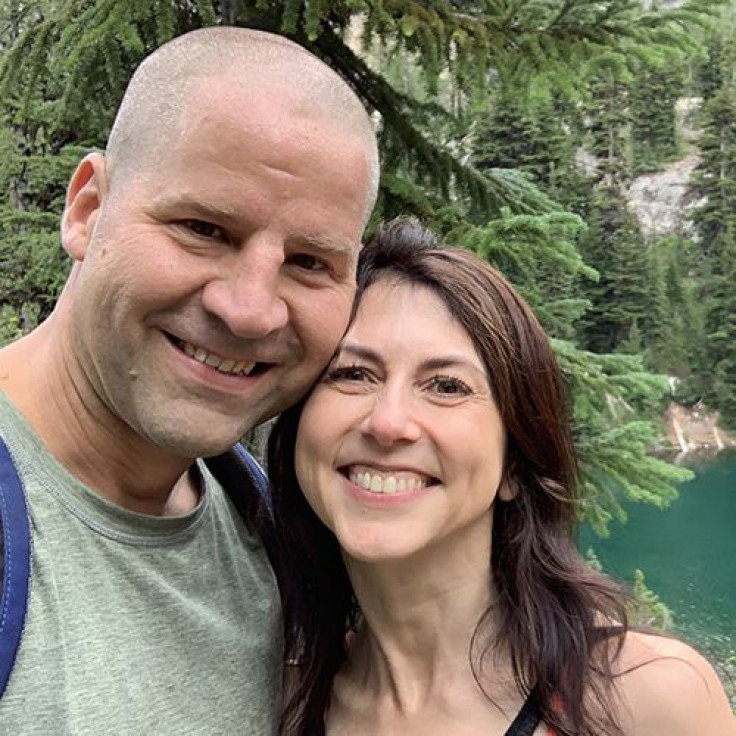 The former wife of Amazon founder Jeff Bezos has found love again and quietly remarried over the weekend. MacKenzie Scott, who is also a philanthropist and author married Seattle science teacher Dan Jewett two years after she and Bezos announced their 25-year-marriage had come to an end in 2019.
Scott and her new husband confirmed their union in a statement posted to their pages on Giving Pledge, a campaign that encourages wealthy people to donate a majority of their wealth to charity.
But who exactly is Dan Jewett?
What does he do ?
Earlier in his career, from 2011 to 2016, Jewett worked as a Science teacher at The Bush School in Seattle, PEOPLE reported.
Sportswriter Josh Verlin said Jewett was his former teacher at Harriton High School in Bryn Mawr, Pennsylvania where Jewett taught AP Chemistry.
"He was involved, energetic, passionate, friendly, gregarious in a really earnest way. He so clearly loved what he was doing, loved teaching and loved science, and enjoyed working with the students... He was very engaging, and you wanted to be in his class," Verlin said.
Where did MacKenzie Scott and Dan Jewett meet?
Jewett's most recent teaching job was at Lakeside School, an elite private school in Seattle. It was during his tenure at Lakeside that he met his wife. Scott's children attended the same school and at the time of Scott and Bezos' divorce, the couple was often spotted on campus with Scott's kids.
No details were available to confirm if Jewett has retained his chemistry teacher position at Lakeside as his name does not appear in the faculty directory.
Does Jewett have children from previous relationships?
It's uncertain if Dan has any adult children from a prior relationship. According to MacKenzie's Amazon bio, she and Dan live in Seattle with her four children.
How does he feel about his wife's wealth?
Since marrying Scott, who's worth over $50 billion, Jewett seems to be focusing on helping his wife's philanthropic efforts.
Having been a teacher for decades, Dan Jewett said he never imagined he would be in a position to talk about giving away significant wealth during his lifetime in order to make a difference in other people's lives.
"And now, in a stroke of happy coincidence, I am married to one of the most generous and kind people I know — and joining her in a commitment to pass on an enormous financial wealth to serve others," Jewett wrote.
"Recognizing how much I have to learn from those unlike me has led me to a partner similarly inclined. I have seen many ways that MacKenzie has seen her efforts enhanced when she acts on the belief that those with common values but different perspectives, strengths, and experiences are essential to effecting positive change," he wrote in his pledge.
What does Jeff Bezos think of his ex-wife's new husband?
Bezos is thrilled that his ex-wife found love and said that he is a fan of her new partner.
"Dan is such a great guy, and I'm happy and excited for the both of them," he said in a statement.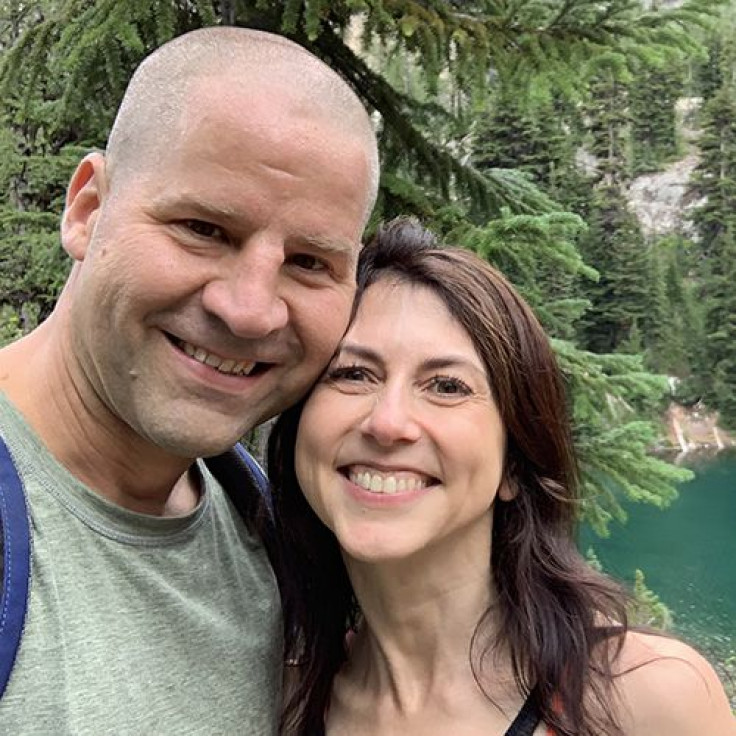 © 2023 Latin Times. All rights reserved. Do not reproduce without permission.