The World Health Organization (WHO) hailed Pfizer's COVID-19 vaccine as "encouraging." Pfizer announced on Monday that the Phase 3 trials for its coronavirus vaccine candidate proved that the shot was 90 percent effective in providing protection against the disease.
In a joint statement, Pfizer and BioNTech, its partner in developing the coronavirus vaccine, said the shot had managed to protect nearly all patients in the Phase 3 trials. The pharmaceutical companies determined the results seven days after the administration of the second of the two vaccine doses.
"The first set of results from our Phase 3 COVID-19 vaccine trial provides the initial evidence of our vaccine's ability to prevent COVID-19," said Pfizer chairman CEO Albert Bourla. "We are a significant step closer to providing people around the world with a much-needed breakthrough to help bring an end to this global health crisis," he added.
Shortly after the announcement, WHO director Tedros Adhanom Ghebreyesus took to Twitter to congratulate Pfizer and BioNTech. "We welcome the encouraging vaccine news from @pfizer & @BioNTech_Group & salute all scientists & partners around the world who are developing new safe, efficacious tools to beat #COVID19," he tweeted.
"The world is experiencing unprecedented scientific innovation & collaboration to end the pandemic," he added.
In a separate tweet, WHO chief Soumya Swaminathan said the success of Pfizer and BioNTech should encourage developers of COVID-19 vaccines to continue with their clinical trials. "The world needs several safe, effective & affordable vaccines to end this pandemic," she said.
The WHO has identified 42 coronavirus vaccine candidates at the final stage of clinical trials as of mid-October. Aside from Pfizer, US biotech firm Moderna, several state-run Chinese labs, and a European project led by the University of Oxford and AstraZeneca are also expected to close in on potentially viable coronavirus vaccines.
Meanwhile, COVID-19 infection rates are hitting record highs in recent weeks, with intensive care units of hospitals filling up and death tolls rising. Pfizer and BioNTech expect to supply up to 50 million doses of their COVID-19 vaccine globally this 2020, and up to 1.3 billion doses in 2021.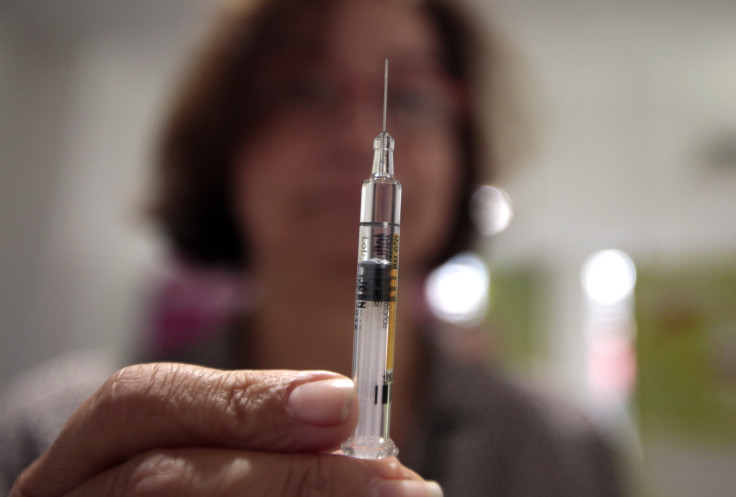 © 2023 Latin Times. All rights reserved. Do not reproduce without permission.