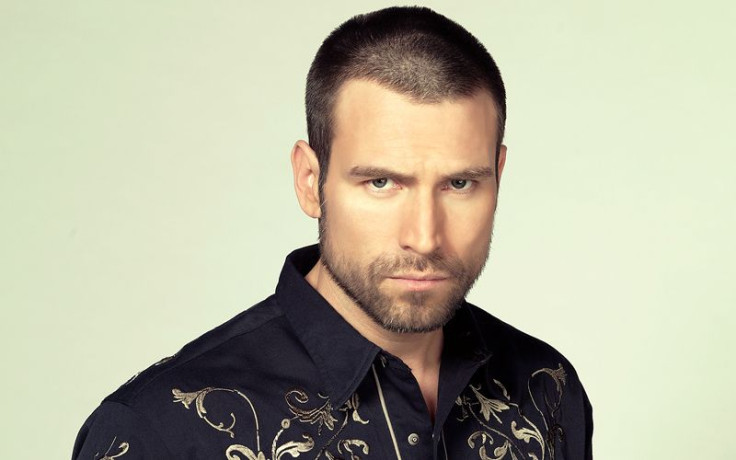 On "El Señor De Los Cielos" there is no woman that can resist Aurelio Casillas (Rafael Amaya). Even Leonor Ballesteros (Carmen Villalobos) fell for him during the Season 3 premiere episodes. Although Casillas is an evil man, his sex appeal even makes viewers loose sight of this and end up rooting for him. In real life Rafael Amaya is going through a heartbreak after his relationship with Angélica Celaya ended. The couple had been together for five years before he proposed, but recently broke the news that they will not marry. "I am not getting married and I am celebrating the blessings that life has given me," Rafael told Hola magazine. He did not reveal the reason why they split.
As Amaya copes with his loss there are rumors swirling that he is dating one of his Telemundo co-stars. Days ago Carmen Villalobos' name came up, which was odd because she has been in relationship for years with another actor from the same series. "It's the first time I hear about this," Villalobos told "Suelta La Sopa." "I am very good friends with his ex-girlfriend, Angelica [Celaya], and I love my boyfriend who I am just about to celebrate seven years." The Colombian actress asked not to be attached to anybody else as she has a partner that she loves and is also part of the cast of the Telemundo series. Those steamy sex scenes between Amaya and Villalobos were just so hot, people started talking.
The latest rumor is that Rafael is dating a new cast member that joined the telenovela during this season, Verónica Montes. In the story she plays a character called "La Condesa," and in the episodes airing on television we have seen how little by little she falls for Casillas. Although Montes does consider the star of "El Señor De Los Cielos" a handsome man, she denied any sentimental link between the two. "I am professional. During those moments there are so many people on set that one is not thinking about that," she said about their hot scenes. "Rafa is also a professional and there is no problem, it's only a job."
© 2023 Latin Times. All rights reserved. Do not reproduce without permission.