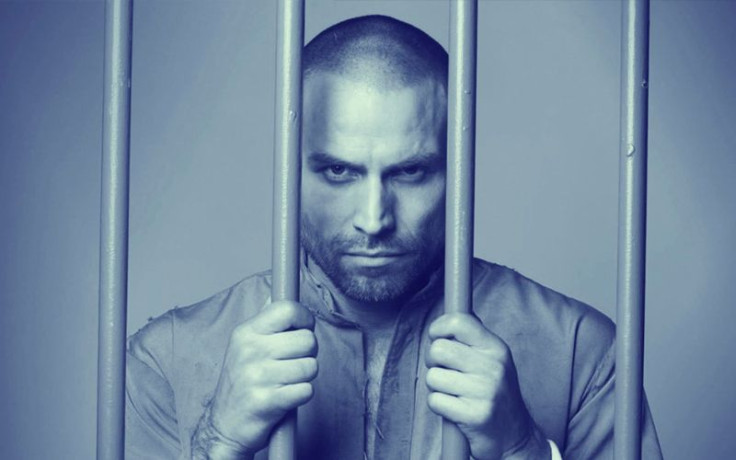 This week Telemundo premiered the new season of "El Señor De Los Cielos" and we were all excited to see how the Aurelio Casillas saga continued. Rafael Amaya returned as the lead kingpin that is now jailed. Season 3 opened with the death of "Chacorta," Aurelio's brother. Now Casillas is planning his revenge and trying to break out of prison to take care of business. As he is being transported into a U.S. court where they will hold a hearing, the convoy is intercepted, but it was work from within. The corrupt sergeants want to auction off Aurelio's head and we know "Chema" will pay anything to take him out. There's crossfire and now Casillas and Ballesteros (Carmen Villalobos) are on the run. It's a truly exciting season that also has a new "corrido" that tells the story of Season 3. Watch the new opening credits down below and tell us what you think!
Season 2 ended with a crossfire between Aurelio Casillas (Amaya) and Chema Venegas (Mauricio Ochmann), both men were able to come out of it alive. Aurelio sets up a meeting with La Gober (Marlene Favela) to talk about how they will work together. She has the phone line bugged so they can trace the call, but Casillas has his satellite phone which makes him untraceable. La Gober and police plan on tricking Aurelio into believing she really loves him and they set a plan in motion. They meet up in a hotel room and they have sex, making Casillas believe that he's still got her. Meanwhile Ballesteros (Carmen Villalobos) and El General (Manuel Balbi) are at the airport where Casillas ordered a jet to be ready for him to leave with La Gober. The jet has a leak, which is part of the plan to stop Aurelio from running away. Meanwhile Chacorta (Raúl Méndez) is scoping out the scene to make sure there are no federal agents trying to arrest his brother.
Aurelio now thinks he's sure La Gober didn't play any tricks on him and trusts her. At the airport Aurelio notices there's a problem with his jet. When he's unable to liftoff the agents ambush him and another crossfire starts for the capture of Aurelio Casillas. As the crossfire takes place outside, inside the jet la Gober tries to leave, but she can't. Aurelio strangles and apparently kills her for tricking him. Chacorta and his mean are able to escape and Ballesteros finally has "El Señor de los Cielos" face to face. They arrest Aurelio and take him to prison. Mónica (Fernanda Castillo) gives birth to her baby with Aurelio. Chema Venegas celebrates that he is the only reigning kingpin as Aurelio is in jail. Rutila (Carmen Aub) goes to visit her father, which he doesn't want to see. She informs him that she is pregnant and it's from the man he most hates. As Rutila leaves the prison, Chema intercepts her vehicle and is ready to kill her for betraying him. "I don't think you want to kill the mother of the child you're waiting for," Rutila tells Chema and lowers his gun that was pointed to her face.
© 2023 Latin Times. All rights reserved. Do not reproduce without permission.