The latest report from the World Health Organization records that the current number of coronavirus cases in the European Union has gone over 3.6 million raising fears of a potential second wave.
According to a Wednesday report, new cases have surged in Spain, France and Germany. After monitoring the countries' weekly case totals over the past month - from July 13 to August 9 - it appears that Spain has been contributing most to the spike in weekly cases compared to France and Germany.
Researchers from the WHO used cumulative incidence in calculating the risk and frequency of the novel coronavirus disease in these three nations in Europe over the span of 14 days. The results showed that Spain had the highest change in 14-day cumulative incidence which reported to 80 percent followed by France which reported 78 percent and then Germany which reported 61 percent.
With a total of 314,362 confirmed cases, Salvador Macip who is Catalonia's Open Unversity Health Sciences Expert told Agence France-Presse, a leading news agency, that the country is facing "a critical moment" due to the coronavirus outbreak and urged the nation to put in impacting efforts to curb the pandemic before it gets out of hand.
Reportedly, WHO said that Spain's surge in cases this month followed months of lowering case totals from March 30 to June 15 before cases spiked once again from mid-July. But, Worldometer has recorded a decline in new cases in the past few days.
Meanwhile, in France, a total of 189,972 confirmed cases worried French Prime Minister Jean Castex who said that the coronavirus infection rate has been heading in "the wrong direction" for the past two weeks.
Making a comparison of weekly case numbers in the past month, he noted the declining epidemiological situation in the nation and highlighted that there have been 2,000 new cases per day compared to 1,000 three weeks ago. Castex said there are now about 25 new clusters identified every day - a huge increment which, if compared to three weeks ago, had only totaled to five.
Though the WHO found that the surge in coronavirus cases has been seen from the week starting June 22, Worldometer saw that a seven-day rolling average of daily new infections has registered a sharper trend which started from around July 22.
Germany's Federal Minister of Health, Jens Spahn, told a radio station, Deutschlandfunk Kultur, that the latest epidemiology report for Germany which recorded 217,293 confirmed cases is somewhat similar to case numbers observed in May.
In an interview with media company Deutsche Welle, Spahn confirmed that almost all regions in Germany have been affected by the disease in varying seriousness and had attributed the recent inclines to large gatherings which were paired with alcohol consumption and returning travelers.
Out of the more 20.4 million people infected with the virus, over 12.6 million have recovered while over 744,200 lost their lives, according to the Johns Hopkins University.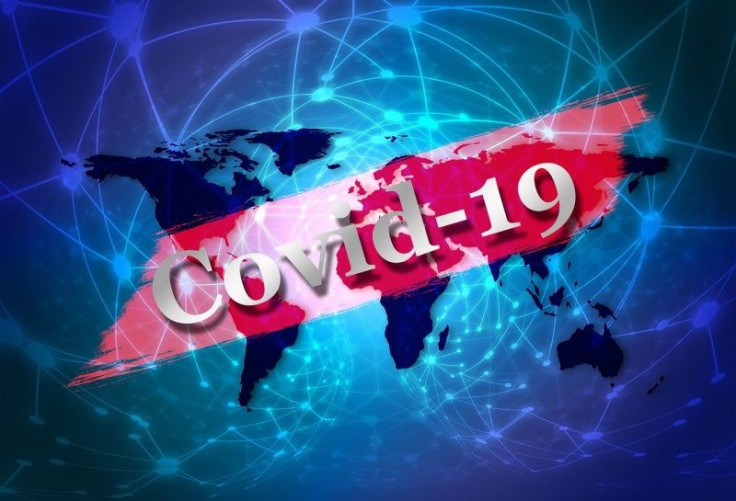 © 2023 Latin Times. All rights reserved. Do not reproduce without permission.