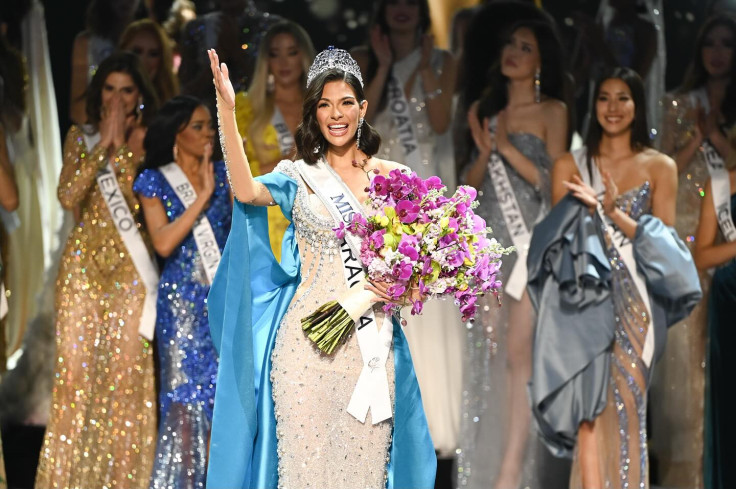 Sheynnis Palacios, a 23-year-old communication graduate and an advocate for mental health, was crowned Miss Universe 2023 in a ceremony held in El Salvador.
It was the first time a Miss Nicaragua gets the main beauty pageant in history and Palacios got it in a great fashion with her mentions to social justice and her honoring feminist icon Mary Wollstonecraft.
Palacios got to the final round of 3, facing Miss Thailand and Miss Australia. In the final Q&A session, the contestants were asked the same question by the event's host, Mexican model Jacqueline Bracamontes: "If you could live one year in another woman's shoes who would you choose and why?"
While Miss Thailand mentioned Nobel Peace Prize laureate Malala Yousufzai, and Miss Australia her own mother, Palacios talked about Mary Wollstonecraft: "I would choose Mary Wollstonecraft because she opened the gap and gave an opportunity to many women. I would want that gap to open up so that more women could work in any area they choose to work in because there is no area where women could not work in."
Wollstonecraft was an English writer and an icon of women's rights and is considered the 'Mother of feminism.' She wrote several novels and history books and died at 38, 22 days after giving birth to Mary Shelley, author of 'Frankenstein.'
Palacios, who was born in Chinandega, Nicaragua, is also an animal lover and volunteers her time at a local animal shelter. She hosts a podcast called "Entiende tu Mente" (Understand Your Mind), where she deals with her own anxiety issues.
In her final statement, Palacios spoke about the importance of self-acceptance and embracing one's individuality. She also called for unity and peace among people of all nations.
Here are some of the highlights of Palacios' Miss Universe journey:
She was crowned Miss Teen Nicaragua in 2016.
She was crowned Miss Mundo Nicaragua in 2020.
She was a favorite to win Miss Universe 2023 from the start.
She has always impressed those who hear her with her eloquence and her commitment to social causes.
© 2023 Latin Times. All rights reserved. Do not reproduce without permission.