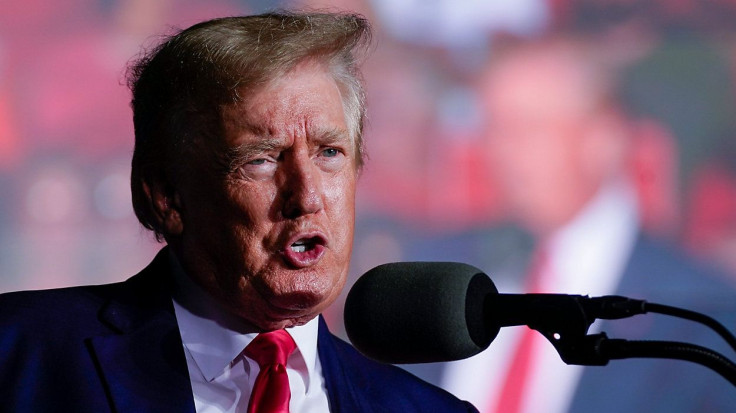 Lawyer Susan Necheles is the woman who is at the helm of former Donald Trump's criminal defense team in the hush money case.
The registered Democrat is a lawyer who had famously represented a New York state Senator. He had raided his charity to buy sushi, a Bentley and Broadway tickets, reported New York Post.
Necheles, who along with Joe Tacopina and Todd Blanche is defending Trump, was the lawyer for Pedro Espada, a New York state Senate Majority leader, in a corruption case. The 2010 case was called by former New York Governor Andrew Cuomo "the most outrageous abuse of public office I have ever seen."
Espada, who is a Bronx Democrat, served five years in jail for his role in stealing money from his Soundview Health Center.
Necheles, who voted for Hillary Clinton in 2016, was seen conferring with Trump during his arraignment Tuesday.
Frederick Hafetz, who worked with Necheles on the Espada case, called her an outstanding lawyer.
Hafetz said that the 64-year-old is "intelligent, tenacious, extremely hard-working and quite creative."
Talking about Trump's legal team, a source said that Blanche is the maestro of the defense team, and "Necheles is the research person who will, in all probability, author and research the prevailing case law in making the motion to dismiss the charges."
While Blanche will oversee the arguments to be made in the motion, Tacopina has been "relegated to assisting Blanche and doing minor legal issues."
The legal team of Trump allegedly does not have much time for Tacopina, who is fond of appearing on television talk shows.
Sources told Rolling Stone that the legal team members allegedly consider Tacopina a "loudmouth" and "dumb."
As for Necheles, who represented Venero "Benny Eggs" Mangano, the late Genovese crime family underboss,
she is much more respected in legal circles.
In the latest case, Trump pleaded not guilty in a Manhattan court to 34 felony counts of falsifying business records.
A source told Fox News that Necheles is like the "anti-Trump: measured, quiet and thoughtful."
The source shared that Tacopina can deliver the hard punches in public, "and the substantive litigation" should be left to the other two lawyers part of Trump's defense team.
© 2023 Latin Times. All rights reserved. Do not reproduce without permission.