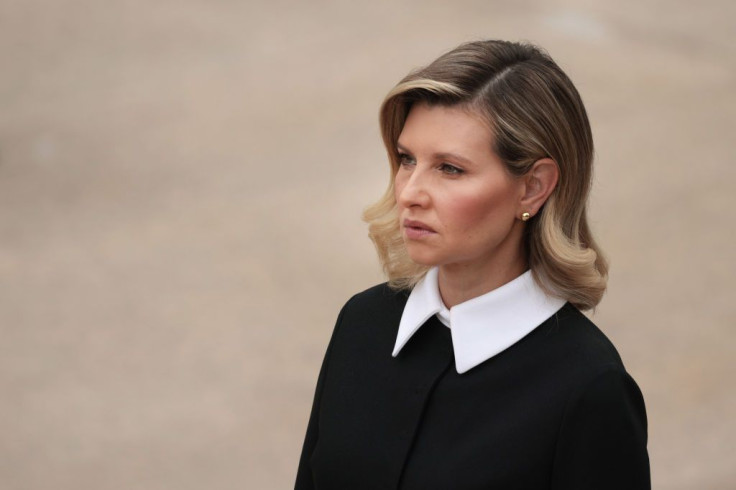 The wife of Ukrainian President Volodymyr Zelensky is standing firm with him in protecting their homeland. The 44-year-old first lady of Ukraine, Olena Zelenska, is an architecture graduate and a screenwriter by training.
Instead of fleeing the country, Zelenska decided to stay in Ukraine with their daughter, Oleksandra, 17, and son, Kyrylo, nine, and risk her life supporting her husband against Russian forces. Zelenska once opposed her husband's plan to become president--she reportedly "aggressively opposed" having life under the spotlight, however, Zelenska has proved to be the president's top supporter.
During an interview with Vogue, she admitted, "I am a non-public person. But the new realities [being First Lady] require their own rules, and I'm trying to comply with them." She added, "I prefer staying backstage. My husband is always on the forefront, while I feel more comfortable in the shade. I am not the life of the party, I do not like to tell jokes. It's not in my character. But I found reasons for myself in favour of publicity. One of them is the opportunity to attract people's attention to important social issues."
Zelenska, whose maiden name is Kiyashko, initially studied architecture at Kryvyi Rih National University before specialising in writing. The couple only met at university despite having the same previous schools and having mutual friends. The president was a budding comedian and law student at that time. Zelenska then proceeded to write for the comedy troupe that catapulted Zelensky to fame for his humorous role as a politician in "Servant of the People."
Zelenska has been vocal about her intense love for Ukraine. In a post on Friday, with an image of the Ukrainian flag, she wrote, "My dear people, Ukrainians! I'm looking at you all today: everyone I see on TV, on the streets, on the internet. I see your posts and videos. And you know what? You are incredible. I am proud to live with you and in the same country … Today I will not have panic and tears. I will be calm and confident. My children are looking at me, I will be next to them and next to my husband and with you. I love you! I love Ukraine!"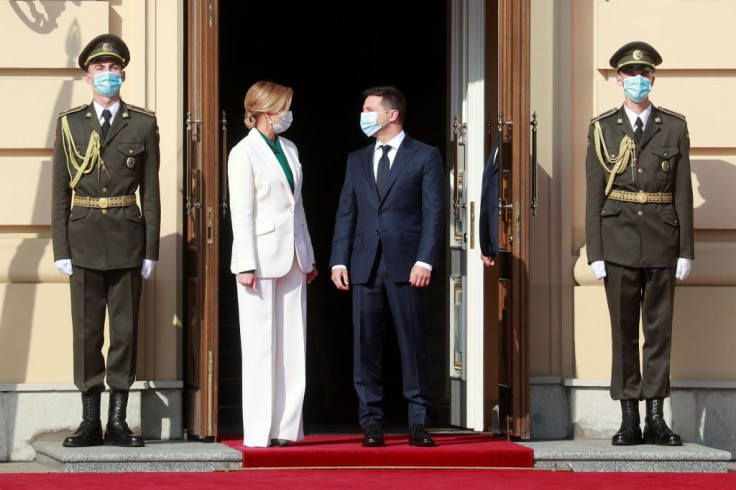 © 2023 Latin Times. All rights reserved. Do not reproduce without permission.